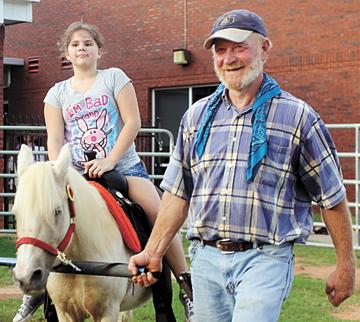 Pony rides
Lexy Cheek, 10, takes a pony ride at the fair.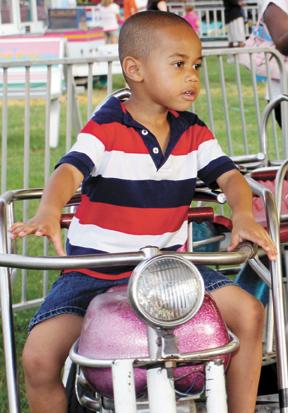 Enjoying the rides
Kayden Boswell, 3, of Covington, honks the horn of his motorcycle.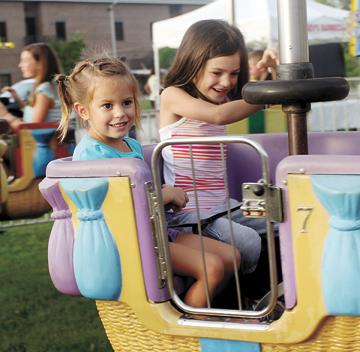 Laughter in the air
Madeline O'Brien, 3, and Molly O'Brien, 6, both of Social Circle, enjoy spinning on a ride.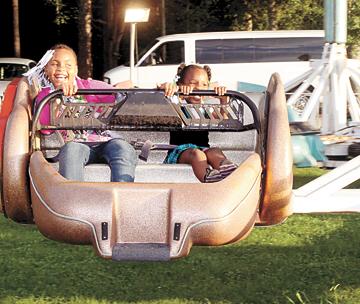 The Scrambler
Jada Smith, 8, and Georgiona Smith, 4, take a spin on the Scrambler.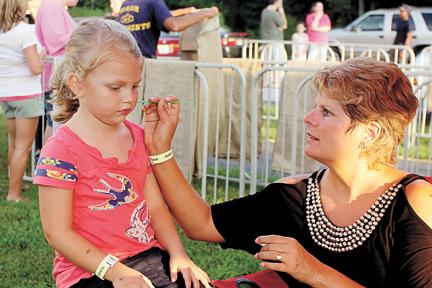 Face painting
Libby Payne, 5 gets her face painted by Dottie Craig.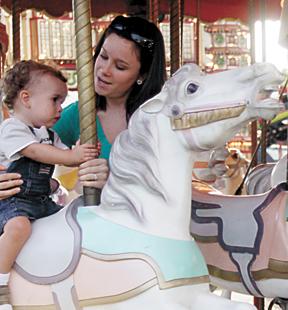 First carousel ride
Social Circle resident Kaitlyn Maxey holds on to her 14-month-old son, Elliott, as he takes his first carousel ride.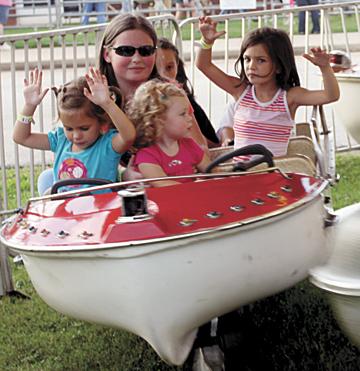 Boat ride
Madeline O'Brien, 3, Braeley Taylor, 1, Halle Taylor, 10, Nicole Bryan, 13, and Molly O'Brien, 6, wave to their parents as they traveled around on a boat ride.