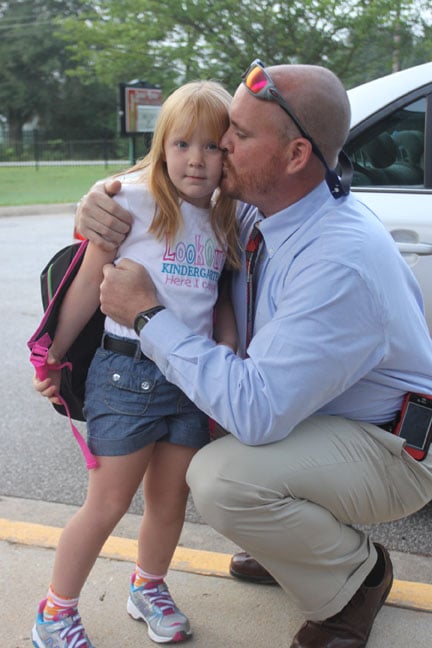 Kisses from Daddy
Jason Lowen kisses his daughter, Sydney, 4, Friday morning as she embarked on her first day of school at Social Circle Primary School. Social Circle City Schools were the first in Walton County to start the new school year.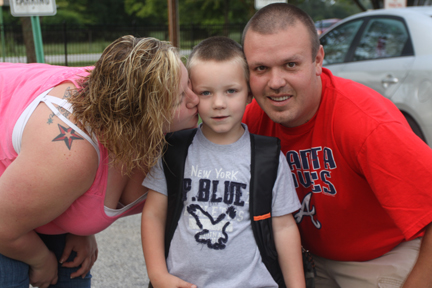 Kisses from Mommy
Lisa Nester kisses her son Paul Vickery, 5 with his father Brayden Nester by his side.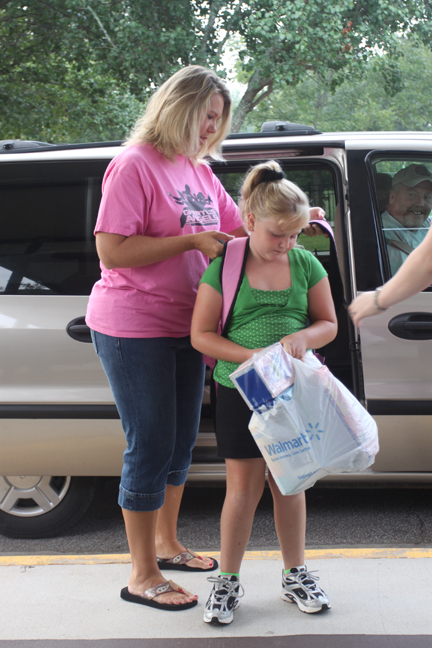 Teacher aids students
Brandi Pearce, a teacher at Social Circle Primary Elementary helped students find their classroom Friday morning.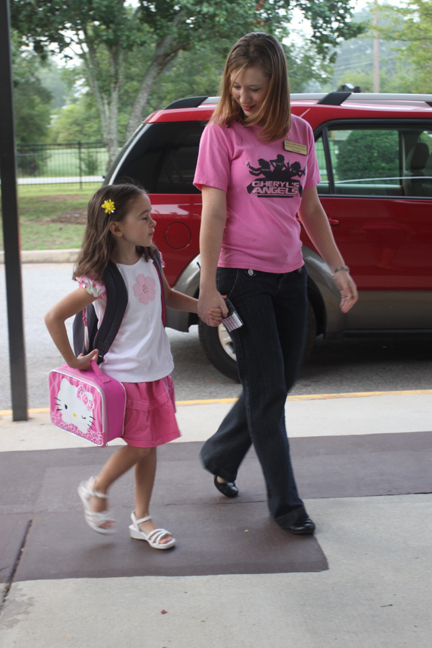 First Day
Mallory Banke, a counselor at Social Circle Primary, helped students to their classroom Friday morning.