Atlanta Falcons
Why do we do this to ourselves?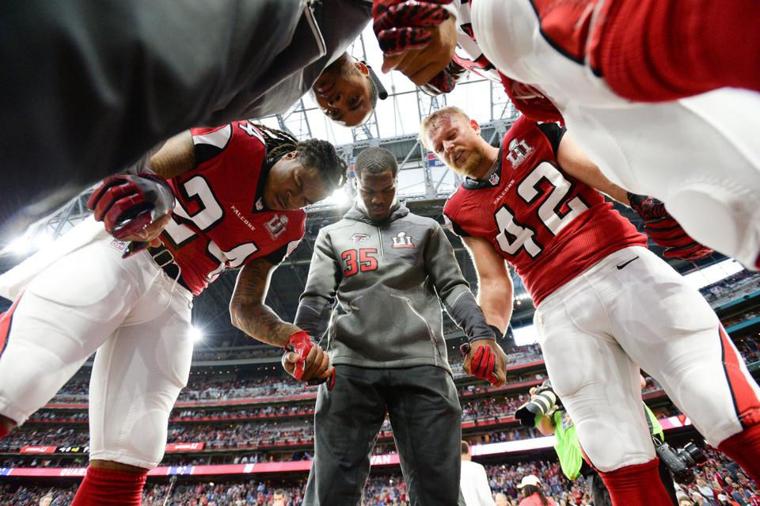 Falcons Prayers' Rise Up
Members of the Atlanta Falcons including Devonta Freeman (24), Jhureli Pressley (35) and Patrick DiMarco (42) pray before Super Bowl LI on Sunday, Feb. 5, 2017, in Houston. The Falcons' season ended with a 34-28 loss to the New England Patriots.