LAX: Lacrosse still gaining traction in Walton
Growth could mean more local teams in the coming years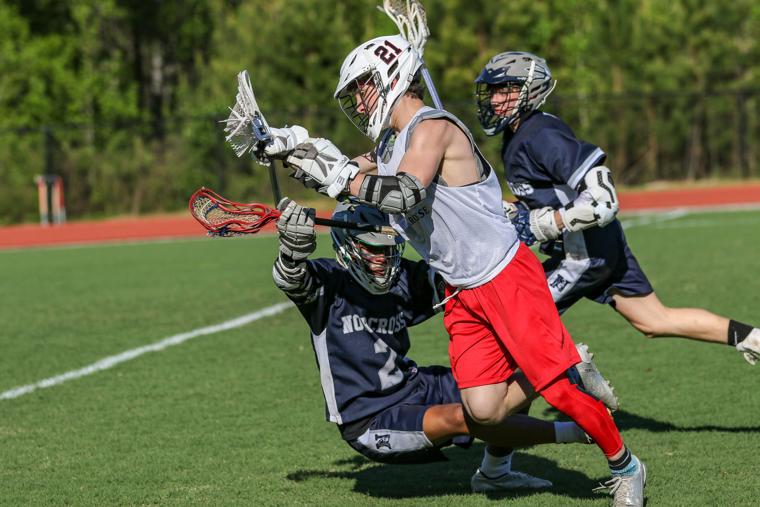 Chris Sperin
George Walton's Chris Sperin runs over a Norcorss defender during the first-ever home lacrosse game at GWA back in April. The Bulldogs will field a full-fledged varsity team in spring 2020.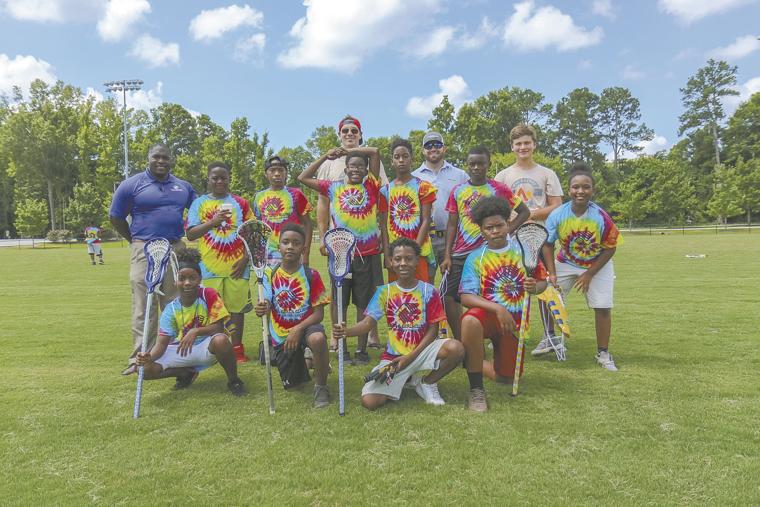 Boys & Girls Club Lacrosse
The Boys and Girls Club of Walton County held a lacrosse camp in conjunction with Drew Petkoff of the Georgia Swarm professional team last summer. Pictured above are, from left, front row, Maryah West, Tavonte Jackson, Tadarius Lewis and Devontae Dunn. Second row, President and CEO of the Boys & Girls Clubs of North Central Georgia Bob Mackey, Jamarion Lawrence, Laryous Burt, Treveon Jackson, Jesse Broadus, Jamarion Hill and Jordyn Chaffin. Back row, Drew Petkoff of the Georgia Swarm, board member Ross Bradley and Edward Downey.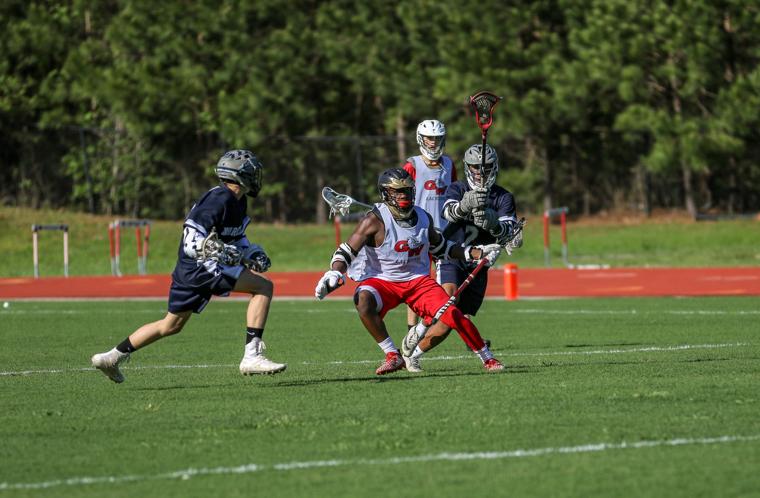 Darius Barnum
George Walton's Darius Barnum, who recently graduated, tries to shake two defenders during the Bulldogs' first-ever home lacrosse game against Norcross on April 30.