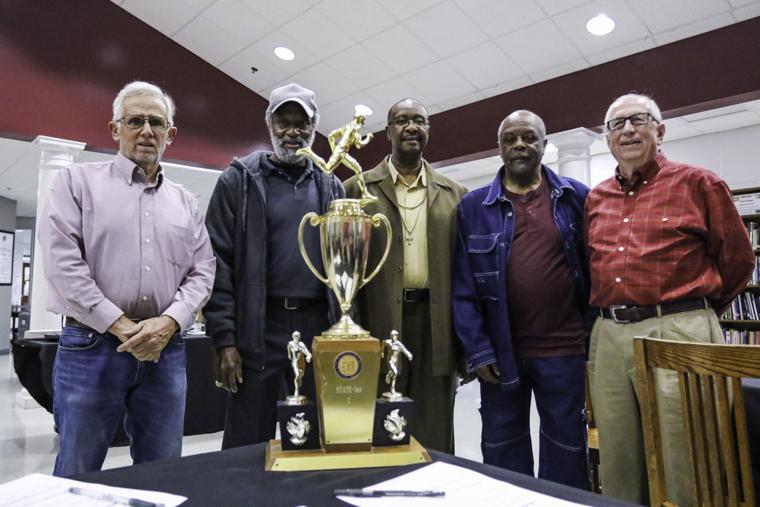 1970 Social Circle Track State Champions
Members of the 1970 State champion track team pose with the championship trophy. From left are Jeffery Powell, Eugene Sanford, Eugene Dorsey, Moses Vining and head coach Bobby Tanner.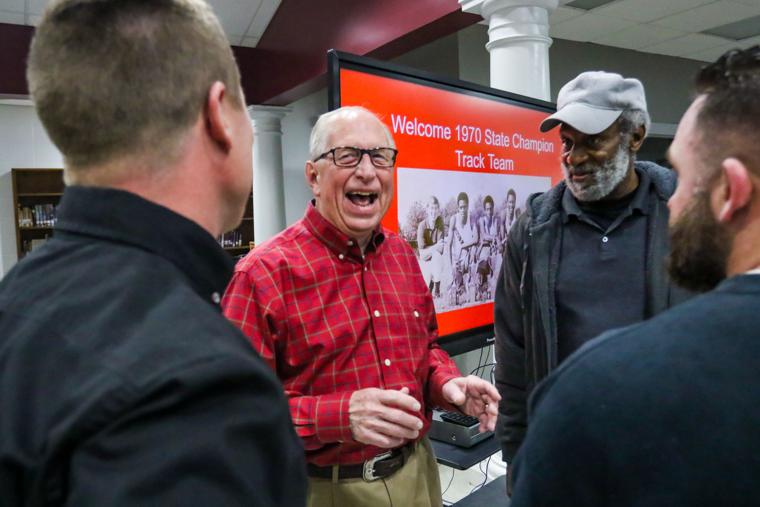 FOWL6872.jpg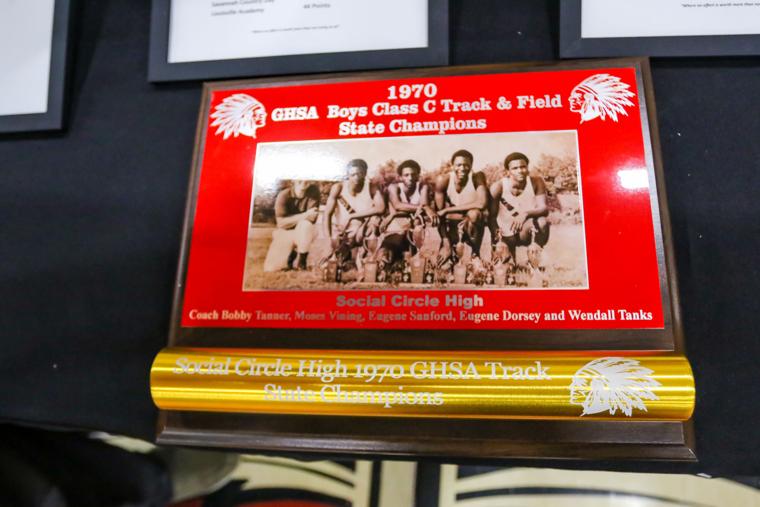 FOWL7747.jpg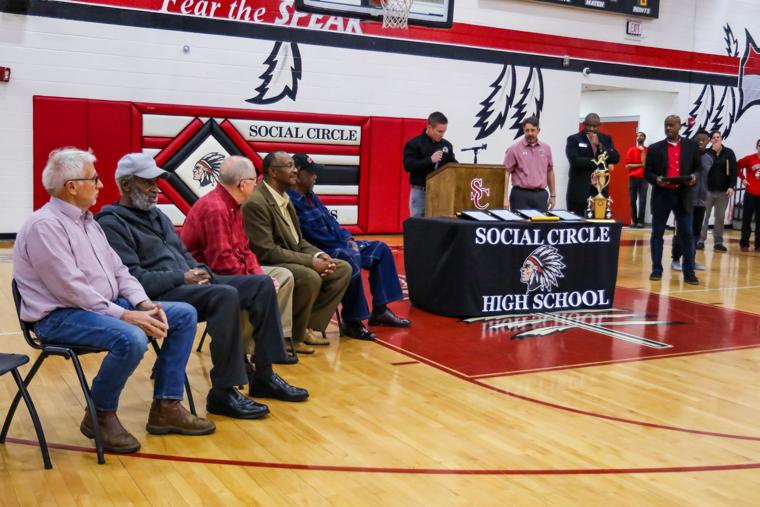 FOWL7761.jpg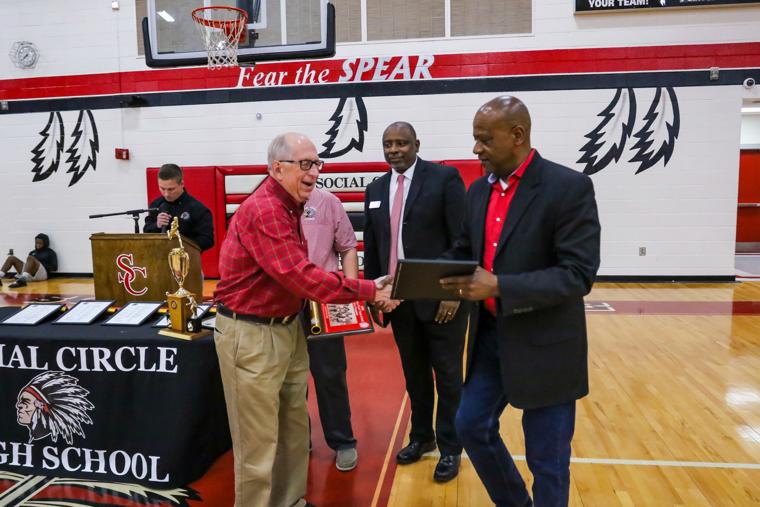 FOWL7775.jpg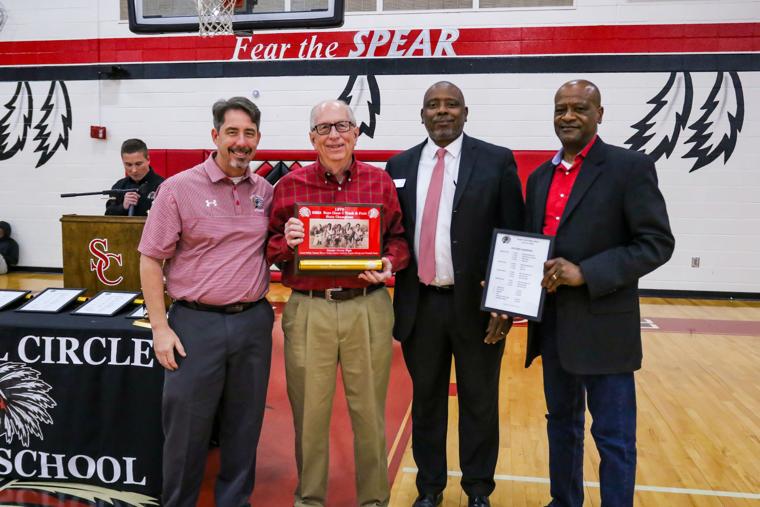 FOWL7777.jpg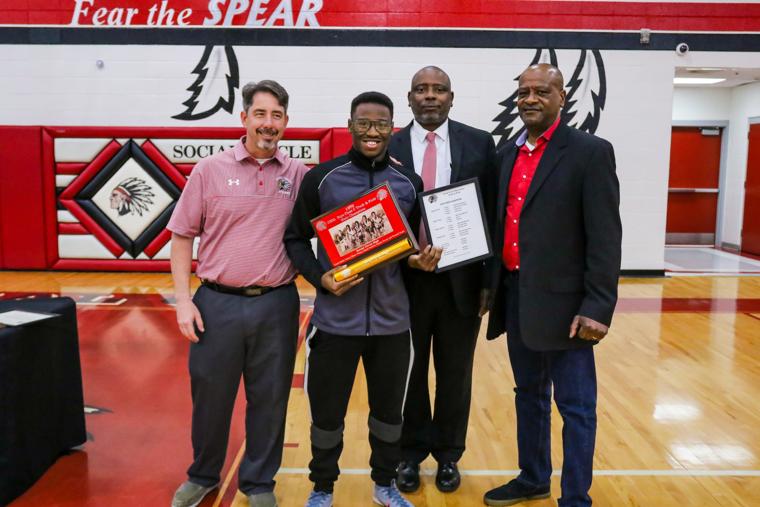 FOWL7784.jpg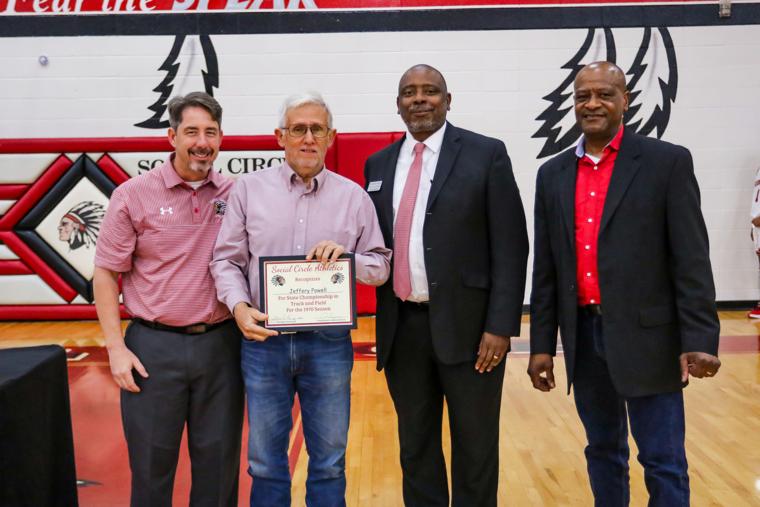 FOWL7788.jpg
Moses Vining
Social Circle City Schools superintendent Robbie Hooker, right, presents Moses Vining with a commemorative plaque.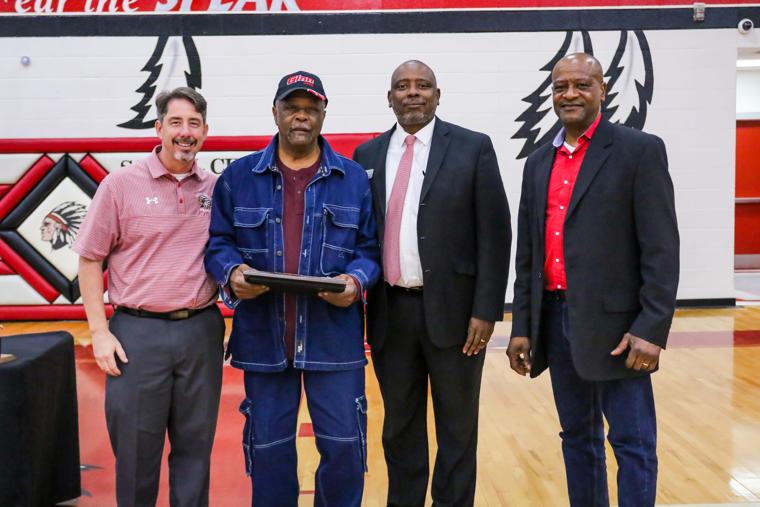 FOWL7795.jpg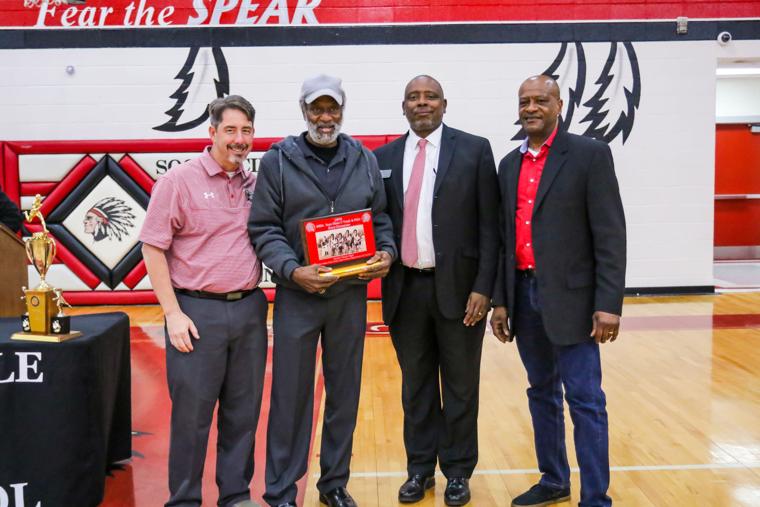 FOWL7799.jpg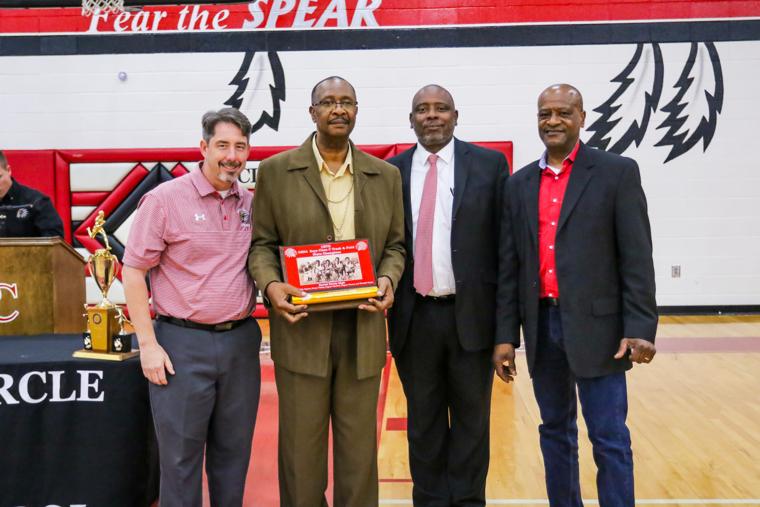 FOWL7804.jpg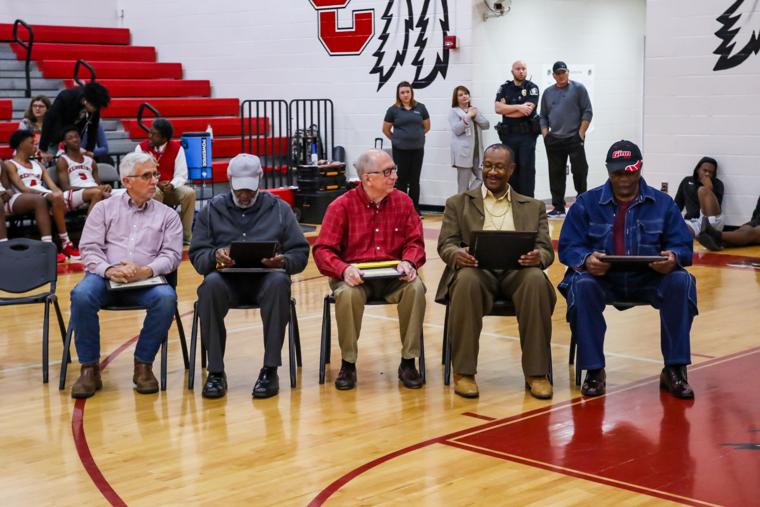 FOWL7809.jpg
FOWL7818.jpg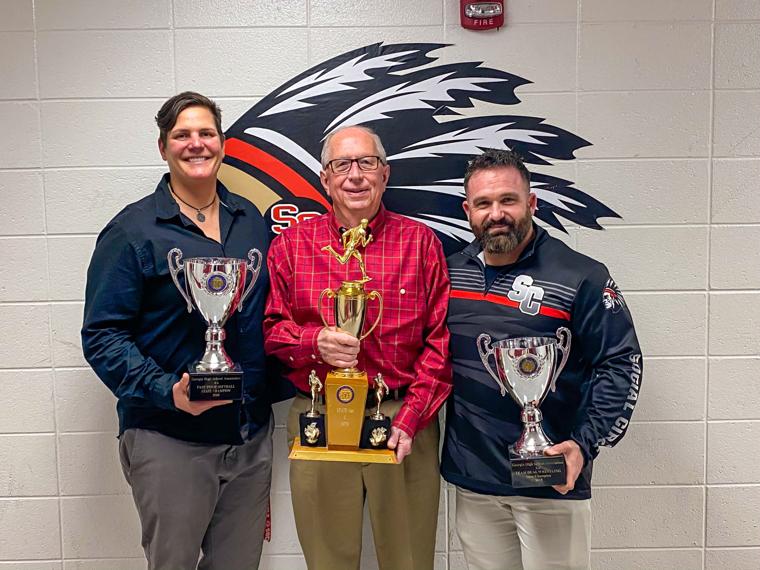 Social Circle Royalty
The three head coaches to win state titles at Social Circle proudly hold their trophies. From left, head softball coach Audra Thomas, former track coach Bobby Tanner and head wrestling coach Randy Prater.