MONROE, Ga. — City officials asked for fire Chief Bill Owens' resignation over an alleged affair with a local woman whose employer has business dealings with the city.
Owens refused and the City Council, on a 5-2 vote, fired him Sept. 1.
The former fire chief's personnel file, released to The Walton Tribune this week in response to an open records request, shows the city administrator becoming frustrated with Owens' management of the department.
But personal drama became too much to overlook. City Administrator Logan Propes requested Owens' resignation in May over conduct unbecoming an officer.
Instead, an attorney representing Owens asked for records related to an investigation of the chief.
Within a few weeks, that attorney accused the Monroe Police Department of using illegally seized evidence as the basis for Propes' decision.
In an Aug. 12 memo to City Council, Propes outlined "serious professional issues and subsequent fallout" about Owens.
Propes said Owens didn't deny rumors of an extramarital affair with a "well-known" employee of a local business, in violation of a city policy against external fraternization where "a conflict of interest or potential liability" may exist.
Owens allegedly allowed the woman to have unauthorized access to a facility at the Georgia Utility Training Academy, a city-owned facility on Highway 83 where the Fire Department has a training building. The woman apparently was given access to "work on tables for her house."
The woman's husband reportedly called police Chief R.V. Watts in mid-May, wanting to show him something important. Watts took Propes along as a witness, and the man showed the chief a folder that contained screenshots from an Apple Watch of text and photo exchanges.
Propes took the folder to City Hall for an investigation.
A few days later, the woman's son contacted Propes saying he had more information he wanted to share with him and Watts and read aloud other text messages, many of them from days and times Owens should have been on duty but did not have leave time recorded. Propes said neither he nor Watts touched the watch at that time.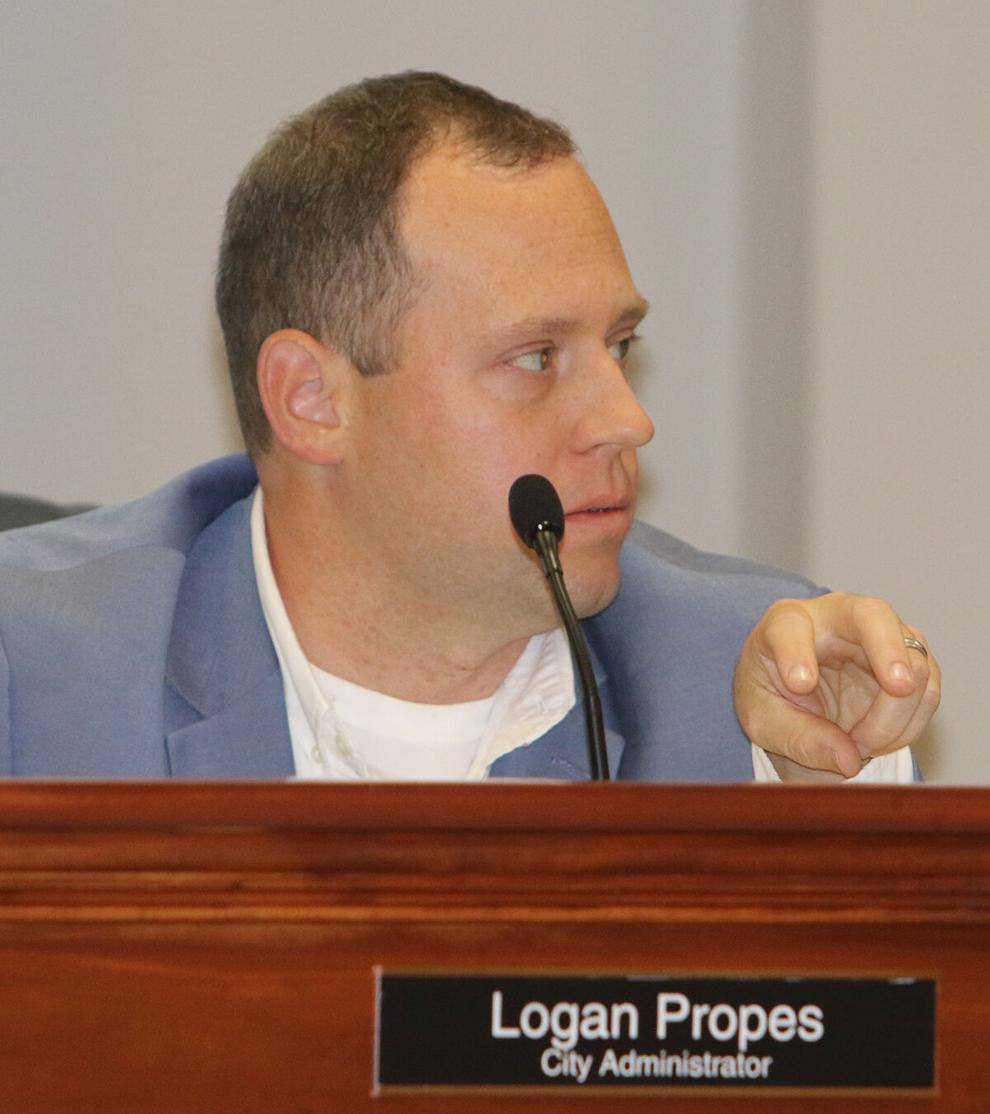 The woman in the alleged relationship filed a report with the Walton County Sheriff's Office on May 19, claiming Watts illegally obtained information from the watch.
"This libel against the MPD (Monroe Police Department) Chief has further created a public safety divide through no fault of the MPD Chief," Propes wrote in a document placed in Owens' personnel file.
"The resulting fallout also has the potential to strain a vastly improved relationship with the Walton County Sheriff's Office due to the MFD Administrative Assistant (Marsha Queen) also being so closely involved in the incidents and whom personally called the Sheriff rather than following general 911 or police complaint procedures."
On May 21, Propes and Human Resources Director Les Russell met with Owens and asked for his resignation. Owens reportedly asked for a couple of days to think about it, but attorney David C. Will of the Lawrenceville firm Royal – Will responded a day later, refuting claims of misconduct and claiming illegal search and seizure by Watts.
The woman on May 29 alleged Watts gave her Apple Watch to a police investigator to hack into her iCloud account to obtain evidence. However, Propes claims the city never possessed the watch.
In a statement to The Tribune late Friday morning, Will said he continues to represent Owens and disagreed with the city's decision.
Will wrote: "Bill has faithfully served the City of Monroe for 20 years, including being the Fire Chief for just under 2 years. As Chief, he serves at the pleasure of the Mayor and Council. He was advised, as was I, that the City 'wanted to go in a different direction' and was terminated without cause. Do I think his termination was justified? No."
A document from Propes in Owens' personnel file mentions other issues Propes had with the chief's management of the Fire Department.
Propes claims Owens argued with him and staged a "coup" over accrued leave time in the Fire Department. Propes wrote that he later learned Owens "spread rumors and blame to all Fire Department staff that the City Administrator and Human Resources Director were out to take away their pay and benefits in order to foment distrust and agitation against City Hall."
Owens reportedly ignored directives from Propes and Mayor John Howard for the Fire Department not to take part in "water fights" in July 2019. Those were meant to ease tensions between police personnel and citizens in cities around the country, and Propes wrote that the Police Department in Monroe didn't want them to occur in the city.
Owens improved in his dealings with city employees outside the Fire Department and other department heads, but "certainly not 100%," Propes wrote. The city administrator said Owens had a particular problem with finance and purchasing managers.
Owens reportedly approved about $500 in new clothing with Fire Department branding for an employee who transferred to the department, spending what Propes said was an "unnecessary expense for an administrative assistant."
The Shop With a Hero program became a sticking point. Owens wanted to create a board of directors last year, a move Propes opposed due to the lack of city oversight.
Propes said Fire Department employees spent "a great deal of money" on work at the Cy Nunnally Memorial Airport when operations were moved there as a backup location in the early days of the COVID-19 pandemic.
Owens was thought to be the source of leaks to the media about incidents to which the Police Department was called. (The Tribune has denied this.)
Owens "almost immediately" asked to hire new part-time firefighters after the city implemented a hiring freeze this spring.
Propes said the Fire Department's burn building at the Utility Training Academy was "in deplorable, unkempt shape."
Owens was accused of having "far more care for external organization involvement (than) for city business … and is more interested in being a political figure than a Department Head."
The city hired Owens, a U.S. Navy veteran, as a firefighter in 2000. He later achieved state certification as a firefighter and a fire inspector.
He was a lieutenant when promoted to assistant chief in 2016 and named interim chief in the fall of 2018.
The City Council voted to make him the full-time chief effective Jan. 1, 2019. The position had been unfilled for several years as Keith Glass held the title of public safety director.
Owens received generally positive performance evaluations until his promotion, for which he was paid $79,450 a year and later received a raise to $81,039.
The City Council fired him on a 5-2 vote Sept. 1, with Norman Garrett and Myoshia Crawford dissenting.