Endia Bass wasn't always a pro-life advocate.
In fact, far from it.
The featured speaker during the Walton County chapter of Georgia Right to Life's meeting Thursday at The Praise Center in Monroe, Bass told the approximately 50 people gathered she had multiple abortions at a time in her life she described as filled with sin and broken.
"When you are following the world, bound in sin, living to please others there is no just stopping, that's unrealistic without a true encounter with Jesus Christ," Bass said. "And I emphasize: a true encounter with Jesus Christ."
Bass eventually had that true encounter, but it was a difficult road getting there.
Growing up, she said she lived with her grandmother because her mother didn't want her and her father, who she said at one point tried to kill her mother, wasn't in the picture. How did she know her mother didn't want her? She said it was because her mother told her so.
That revelation planted "seeds of death" in her life, Bass said, which eventually led to the abortions and the seeds of death she planted her sister's life after asking her sister to take her for one. Her sister then later had multiple abortions of her own, she said.
"The devil killed my baby and then tried to kill me," Bass said about attempting suicide after her last abortion.
But Bass survived, and now the keynote speaker for the 2020 Georgia March for Life tries to plant seeds of life instead through addresses like the one she delivered Thursday. After 10 people whose lives had been touched by abortion joined Bass on stage, she showed a video depicting a baby begging its mother to let it be born rather than aborted, moving those gathered for the meeting.
"Now that I've given you all the bad, I want you to see the healing, the power and the redemption of Jesus Christ," Bass said. "My story is their story, and although the details may differ, we all represent that you can be lost in sin, that you may have done some truly heinous things, but if you truly repent and surrender to Jesus he is faithful and just and will forgive and cleanse you from all unrighteousness."
Share your testimony, Bass said, even if it is only over a cup of coffee with a friend.
Souls are at stake, she said, and we have to be the hands and feet of Jesus to claim them for Him.
Those attending the meeting also heard from:
• Yvonne Genest, the founder and previous executive director of A Center of Hope Pregnancy Resource Center of Walton, who told those gathered the center continues to successfully change the hearts and minds of mothers and fathers considering abortion and leading those mothers and fathers to the Lord.
• Connie Bruner, GRTL chapter President Terry Queen's neighbor, who offered her own pro-life testimony.
• Zemmie Fleck, executive director for GRTL, who talked about the group's efforts to both educate and serve as the political advocate for the unborn and life for the last 50 years.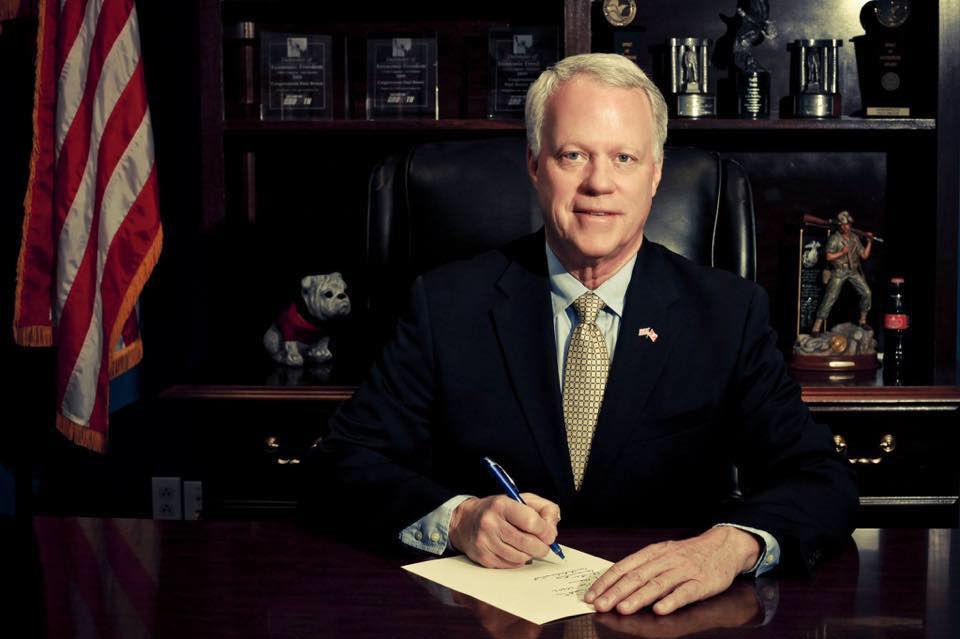 • Dr. Paul Broun, who is running for the 10th House District seat being left open by Rep. Jody Hice, who congratulated those in attendance for being dedicated to the cause enough to participate in events like the meeting or the Life Chain in October, but asked them to do more. Elect officials at the local, state and federal level who are pro-life, he said, provide financial assistance to GRTL and the Center for Hope. Speak for the speechless, Broun said, because we will all have to give an account for what we did and what we didn't do when we stand before the Lord at the end of our days.