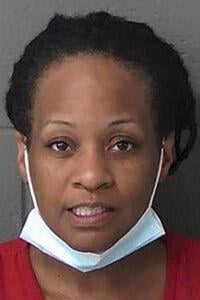 COVINGTON, Ga. — A woman has been charged after the man she cared for was found dead at a Boy Scout camp.
Tamela Renee Carter, 48, of Covington, was charged with one count of concealing the death of another, four counts of third-degree forgery and one count of obstruction.
Carter was a caregiver for 72-year-old Perry Davis, who was identified as the person whose remains were found at the Bert Adams Boy Scout Camp south of Covington.
The Newton County Sheriff's Office responded Aug. 13 after someone found human remains in a wooded area at the camp.
The Sheriff's Office and Coroner Tommy Davis began a joint investigation to determine the victim's identity. Davis was identified; he was the result of a missing person case investigated by Covington police.
Carter was booked into the Newton County Jail on Monday night. The forgery and concealing a death charges are felonies, according to jail records.