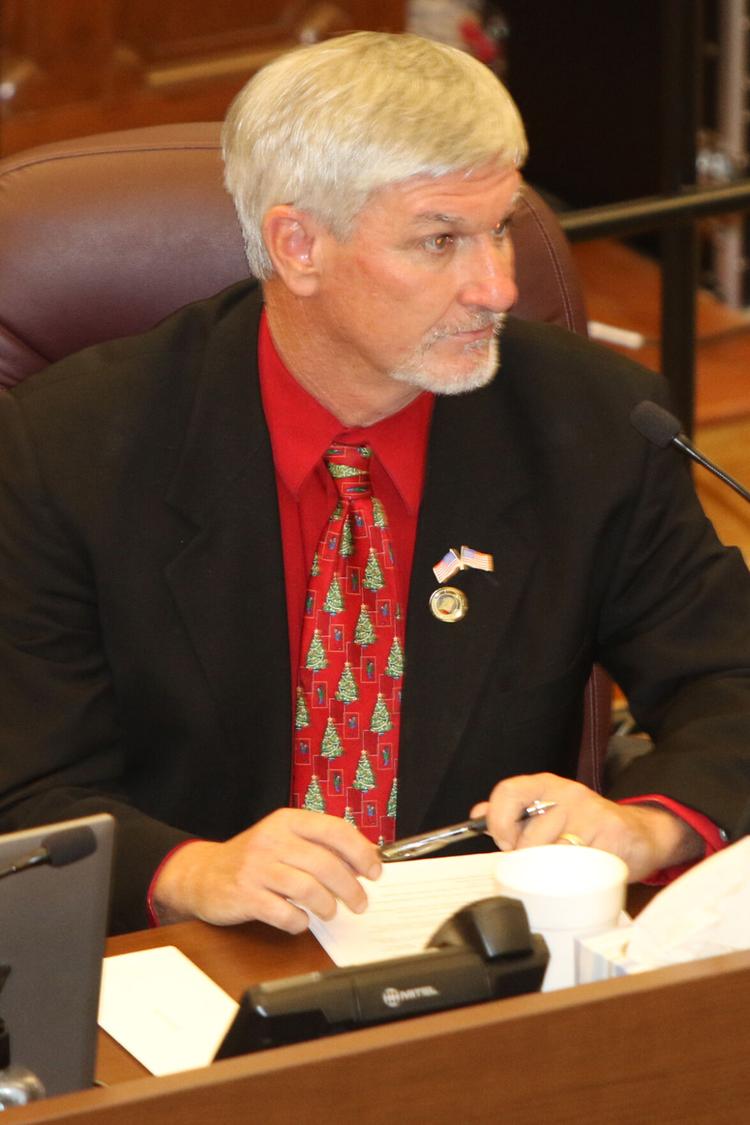 MONROE, Ga. — Kevin Little was emotional as he discussed his family, his tenure, his country and his county during his final meeting presiding over the Board of Commissioners.
Little, chairman since January 2001, is stepping aside at the end of the month. He decided not to run for a sixth term.
"We were in 1999 the laughingstock in the state of Georgia," Little said. "Now we are the model in Georgia."
Little, a Walton native, was a county employee when elected in 2000. He ended a string of conflict in the county government with meetings that even included a chairman being removed by deputies on the order of his fellow commissioners once in the late 1990s.
Little said the Hard Labor Creek Reservoir fire hall now under construction will make five fire stations built in the county in 20 years.
"We have tried to take care of the needs that the people want," he said.
David Thompson, a local businessman, was elected chairman without opposition this year after announcing his candidacy in the summer of 2018 while criticizing Little over the budget process.
While the men reportedly have had little contact in the way of a transition before Thompson takes office Jan. 1, Little had sharp words for his successor Tuesday night.
He encouraged Thompson to consider employees in making decisions.
"There was such a long time, people sat in this chair and they thought county employees were just a dumb county employee that couldn't do anything else," Little said.
Little pointed with pride to the department heads who have worked their way up the chain of command to their current positions, as opposed to bringing in people from elsewhere. In fact, he called the hiring of a fire chief from DeKalb County the "biggest mistake we made in our whole tenure."
Little also warned Thompson his new position would "be a new experience for you," as Thompson is a political novice.
"I hope when you get up here in this chair, you realize Kevin Little wasn't as bad as you think he was."
Little said his predecessors, despite their differences, agreed the permanent employees make the difference.
"When you run people off that's got a lot of invested experience, it can be a lonely road, and it can potentially be a lonely, lonely road."
The district commissioners presented Little with parting gifts, including a gun mounted in a case made of wood from a 100-year-old Walton County barn and flags that flew over the U.S. and state capitols.