Former Sen. David Perdue will challenge Gov. Brian Kemp in the Republican primary next year.
Perdue, 71, is a retired business executive who grew up in Warner Robins but now lives on Sea Island. He was a political outsider when elected to the Senate in 2014, but he lost his reelection bid in a 2021 runoff to Democrat Jon Ossoff.
The Atlanta Journal-Constitution reported Sunday that Perdue indeed will jump into the race, as he's been thought to have considered over the past several weeks.
Perdue was an early backer of President Donald Trump and ally to Trump in his term in the White House. Trump lost Georgia, and the presidency, in 2020 and has blamed Kemp for not doing more to overturn the election results.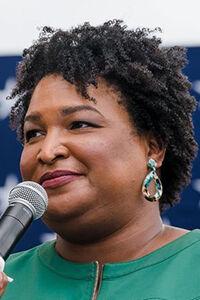 After Democrat Stacey Abrams said last week she would run for governor again, after falling about 54,000 votes short of Kemp in the 2018 general election, Trump unloaded on the governor.
"The MAGA (Make America Great Again) base just will not vote for him after what he did with respect to election integrity and two horribly run elections," Trump said in a statement.
"Some good Republican will get my endorsement, and some good Republican will WIN!"
Trump has taken a great interest in Georgia since leaving office in January. He's endorsed a slate of candidates, including U.S. Rep. Jody Hice of Greensboro for secretary of state, state Sen. Burt Jones of Jackson for lieutenant governor and Herschel Walker for Senate against Democrat Raphael Warnock. But Trump held off in endorsing for governor, even with former state Rep. Vernon Jones, who switched parties and spoke at the 2020 Republican convention, running.
The primary battle figures to be bruising between two heavyweights of the Georgia Republican Party — and while it happens, Abrams has an open path to the general election.
"While David Perdue and Brian Kemp fight each other, Stacey Abrams will be fighting for the people of Georgia," campaign manager Lauren Groh-Wargo said.
She said Abrams is focused on expanded access to health care and improved school funding.
"Only Stacey Abrams will lead to create One Georgia in which all of our people, regardless of ZIP code, background or access to power, have the opportunity to thrive," Groh-Wargo said.
The general election Trump lost in November 2020 saw Perdue lead in his reelection bid but fall just short of the total needed to make a runoff. Ossoff won the Senate seat in January.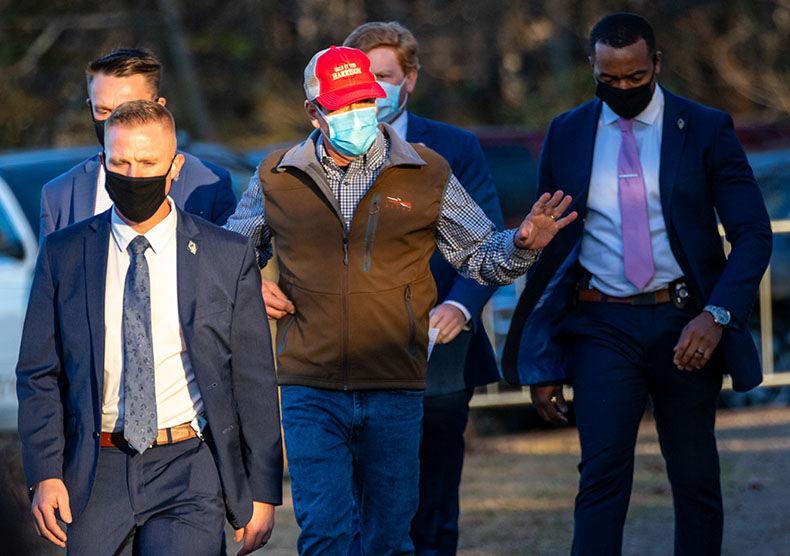 Another Republican, Kemp-appointed Sen. Kelly Loeffler, made a runoff in a special election to fill out the term of retired Sen. Johnny Isakson. Loeffler lost her runoff, though, to Warnock.
Walton County has been kind to both Kemp and Perdue in their past elections. Perdue carried Walton in the 2014 primary, when he ran as an outsider. He got 35% of the vote locally to lead a field of seven candidates.
Perdue got 58% of the Walton vote in a 2014 runoff against Jack Kinsgton.
Perdue got 53% of the vote overall and 77% locally in his general election against Democrat Michelle Nunn and Libertarian Amanda C. Swafford.
Perdue was at 74% in Walton in the 2020 general election and just under 75% in the runoff against Ossoff.
Loeffler and Perdue appeared in Walton County just before Christmas last year to try and shore up local votes in a strongly Republican area. Kemp got a mixed reaction from the crowd at county party Chairman Roy Roberts Sr.'s farm.
As secretary of state, Kemp finished second to then-Lt. Gov. Casey Cagle in the 2018 GOP primary for governor but easily outpaced the field locally with nearly 41% against four opponents.
Before the runoff, then-Gov. Nathan Deal endorsed Cagle but a day later, Trump weighed in with an endorsement of Kemp that swung the race.
Kemp got 69% of the votes in the runoff, and it was even more of a landslide in Walton County where he pulled nearly 85% of the votes.
Kemp got just under 77% in Walton County against Abrams and a Libertarian Party candidate.
Perdue would be the second governor from his family in recent years if he wins. A cousin, Sonny Perdue, was governor from 2003-11. Sonny Perdue was Georgia's first Republican governor since Reconstruction.