MONROE, Ga. — The third annual Battle of the Burgers came and went Saturday in downtown Monroe and crowned new champions of the grill.
Six restaurants around Walton County competed at the midday event, which drew hundreds to Lumpkin Street to enjoy the best hamburgers in the area and vote for their favorite.
Teri Smiley, president of event sponsor Walton County Chamber of Commerce, said they sold out of tickets despite offering 50 more this year than last, with 350 people crowding into the area from 11 a.m. to 2:30 p.m.
"This is the biggest one we've done yet," Smiley said. "It's going great."
In addition to returning competitors Amici, Bistro South, LR Burger and Silver Queen, all of Monroe, two new eateries entered the lists Saturday, as The Grillin' Station of Social Circle and Philanthropy Grill and Ale House of Loganville both had their own burgers on the menu this time.
"I think this event is great," Michael Dermer, co-owner of Philanthropy, said. "It's a great way for people to try different burgers and to strengthen ties with the Chamber. People can come by and see what we're all about, try our food and hopefully come back to our restaurant because of what they saw and tasted here."
Smiley said the event offered this chance to everyone who came to the event, both for the eateries and for the eaters.
"It's a great event for one and all," Smiley said. "It's a sure way to share what we have here in Walton County."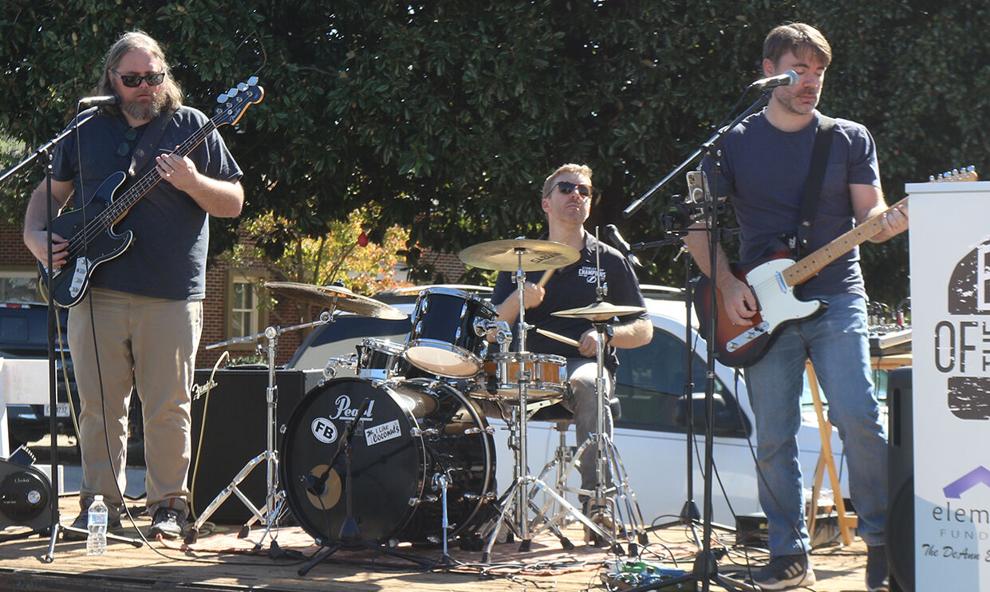 Ticket holders not only got burgers samples from all the contestants, but also got beer and wine samples from Southern Brewing and food truck The Wine Wagon, ice cream from Scoops and more.
At the end of the event, organizers announced the two winners, one for the judges-selected Grand Prize and the People's Choice award, selected by popular vote.
LR Burger won the grand prize and Andy McCurry said, after two years going home empty-handed, it was a far better feeling this time.
"It feels great," he said.
The people's choice, however, went to newcomer Philanthropy.
"It's wonderful," Dermer said.
"We're thrilled people liked what we had to offer."