MONROE, Ga. — Pinnacle Bank has announced plans to buy Monroe-based Liberty First Bank.
Elberton-based Pinnacle Financial Corp., parent company of Pinnacle Bank, has signed a definitive merger agreement with Liberty First Bank in which Pinnacle will acquire Liberty First in a cash and stock transaction worth about $19.1 million.
That's about $16.50 per outstanding share of Liberty common stock.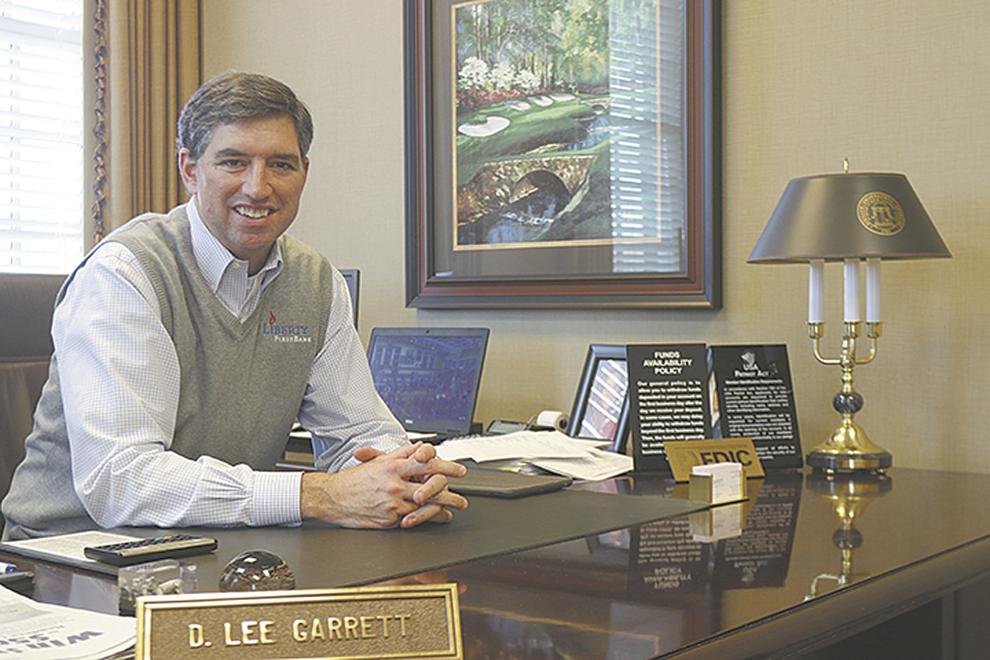 D. Lee Garrett, president of Liberty First, will remain with Pinnacle as a senior market executive in the area. A news release said Garrett leads Liberty bankers "excited about the new opportunities with Pinnacle."
Pinnacle has branches at 238 S. Broad St. in downtown Monroe, and at 112 N. Cherokee Road in downtown Social Circle. In all, Pinnacle has 22 branches in 15 northeast Georgia counties.
Liberty First is located at 1901 W. Spring St. The bank opened in 2006 with five employees working out of a small office on Michael Etchison Road. Its headquarters and banking office now is in the Bankers Grove development, perched above the busy intersection of West Spring Street and Martin Luther King Jr. Boulevard.
Liberty will add about $183 million in assets, $72 million in loans and $168 million in deposits to Pinnacle, company officials said. Upon completion of the deal, Pinnacle will have about $1.8 billion in assets, $1.1 billion in loans and $1.6 billion in deposits, based on financials reported as of March 31, 2021.
The combined bank would have the second-largest market share in Walton County, according to Federal Deposit Insurance Corp. records as of the end of June 2020, the last date for which statistics were available.
Together, the combined bank would boast $235.35 million in local deposits, which still would put it well behind the $409.8 million on deposit at Synovus. The Columbus-based bank has the longest history in Monroe, dating to 1891 and the National Bank of Walton County.
"We are excited to announce the combination of Pinnacle and Liberty," L. Jackson McConnell Jr., the CEO of Pinnacle Bank and president and CEO of Pinnacle Financial Corp., said in a news release.
"This transaction will allow us to partner with an excellent financial institution sharing our commitment to serving Walton County and other Georgia communities. Our partnership with Liberty furthers our strategy of expanding in our current markets where there is community excitement and growth."
Dawn Griffin, the CEO of Liberty First since its founding, said the bank was "delighted" to partner with a company that dates to the 1930s.
"Our customers will benefit by the increased market share served by the combined bank, as well as the greater breadth and depth of products and services offered as part of this combination.
"Pinnacle is a true community bank and decisions will continue to be made locally by bankers with a vested interest in our customers' businesses and community."
Garrett has been with Liberty First as its head of lending since it opened in 2006. He succeeded Griffin as president on Jan. 1, 2020, and Griffin retained her title as CEO.
A legal notice in The Tribune in December 2005 listed directors for fledgling Liberty First Bank, a who's who of business and government in Walton County: Eugene M. Benton, Harold L. "Hal" Breedlove, George J. Hearn III, Robert C. King, George B. Launius, Charles H. Hogan, Darrell H. McWaters, E. Kenneth Murray Sr., William Lee Smith, L. Franklin Shackleford Jr., David G. Thompson, Virgil R. Williams Jr. and Hugh Bruce Williamson III.
Benton was then a Superior Court judge and since has gone back into private law practice in Monroe. Thompson now serves as chairman of the Walton County Board of Commissioners and Williamson is a state representative.
Hearn, who died in 2014, served as the Walton County Juvenile Court judge for 24 years.
The Walton Tribune honored Liberty First Bank as the Walton County Employer of the Year in 2018. Garrett was the Community Spirit Award winner in 2015.
Pinnacle Bank dates to 1934, when it was founded as the First National Bank of Elberton. The bank acquired Pinnacle Bank of Royston and took on the name in 1998.
Pinnacle Bank came to Walton County when it acquired Georgia Central Bank of Social Circle in 2007.
The deal is expected to close in the last quarter of 2021. It had unanimous support of the boards of directors of both companies and is subject to regulatory approval and approval of Liberty shareholders.
McConnell will remain as the CEO of Pinnacle after the deal's completion. He is also chairman of the Pinnacle board of directors, which includes Dr. Thomas E. McGarity of Jersey and Greg T. Herring of Covington.