MONROE, Ga. — Chairman-elect David Grady Thompson pledged charity and honesty as he took his oath Tuesday.
Thompson will become chairman of the Board of Commissioners, and as such head of the Walton County government, on Jan. 1. He took his oath on the steps of the Historic Courthouse early, along with reelected Commissioners Mark Banks, Kirklyn Dixon and Timmy Shelnutt.
After taking the oaths of office from Probate Judge Bruce Wright, Thompson pledged to donate his net pay to the Walton Foundation, for distribution to local charities.
"The rest of it, I'll just have to show you that I hope to earn your respect, to work for you over the next four years," Thompson told the crowd on the courthouse lawn.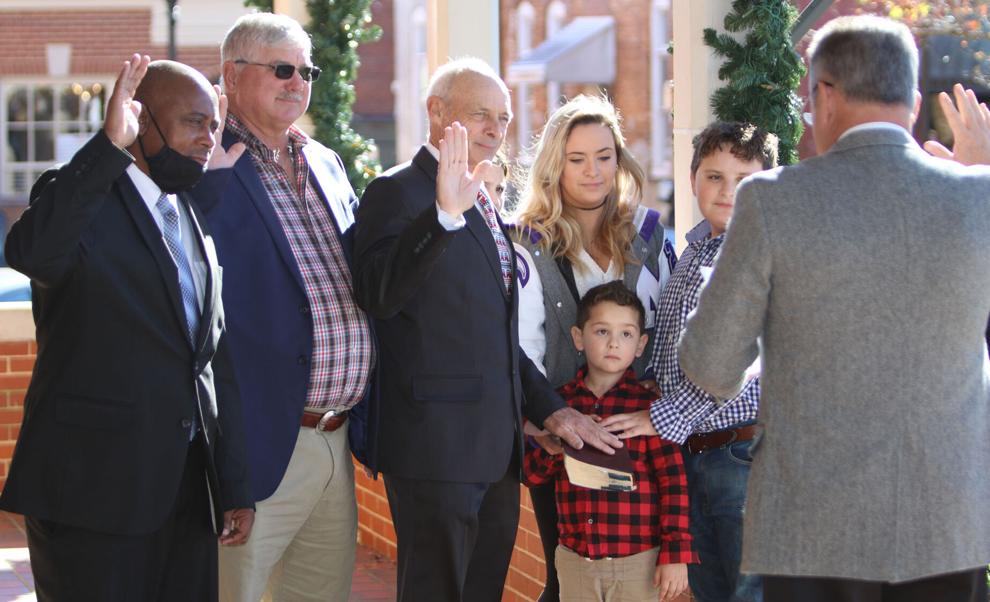 Thompson, 67, is a Republican from Monroe. He will succeed Kevin Little, chairman for the past 20 years. Little decided not to run for a sixth term and will become interim manager of the Barrow County government on Jan. 1.
The Board of Commissioners will meet next at 6 p.m. Jan. 5 at the Historic Courthouse, 111 S. Broad St. The tentative agenda includes appointments of such roles as county clerk, assistant county clerk, the county attorney, vice chairman and members of other major boards.