MONROE, Ga. — David Thompson said the only thing he found after locksmiths let him in his office on his first day as Board of Commissioners chairman was documents dating back to 2009.
It was a forensic history of sorts on the will-they-or-won't-they debate of Walton County's almost generation-long discussion over whether to renovate or rebuild the jail.
Thompson said he's studied all of it, including the reports of grand juries. In his mind, the jail should be built as close as possible to the Government Building, where Superior Court meets, for easier transporting of inmates.
The first choice, an East Church Street property, was scuttled after a huge public outcry.
Much of that opposition remains — the "No Jail in My Neighborhood" signs soon gave way to "No Jail in Any Neighborhood" — but it seems Thompson is ready to proceed if the second-choice site proves to be acceptable.
"This process has been going on since 2009, and we're here today to try to get some sort of resolution and go forward on it," Thompson said at the start of the meeting Thursday night.
By the time the confab was finished nearly two hours later, a few people had walked out in a huff and others had gotten up to speak multiple times.
No one voiced any opposition to building a new jail. But there was plenty of disagreement over where to put it.
Several Monroe residents said they favored a site on Cherry Hill Road, where the jail would be surrounded by more industrial neighbors.
Councilman David Dickinson of Monroe noted two grand jury reports that called that the best site for a new jail.
"You're not going to get any blowback if you put it over there," he said.
"Do we need a jail? Abso-damn-lutely," said Dickinson, who is also an attorney who has served as a judge in municipal courts and as an acting judge in juvenile and superior courts in Walton County.
"I think the county got screwed on the deal when those new pods were built. All I'm asking … is proceed cautiously. Really, really look at it. It's like the old song, 'I'm not too proud to beg,' and I'm standing here begging, do not put it in a residential area."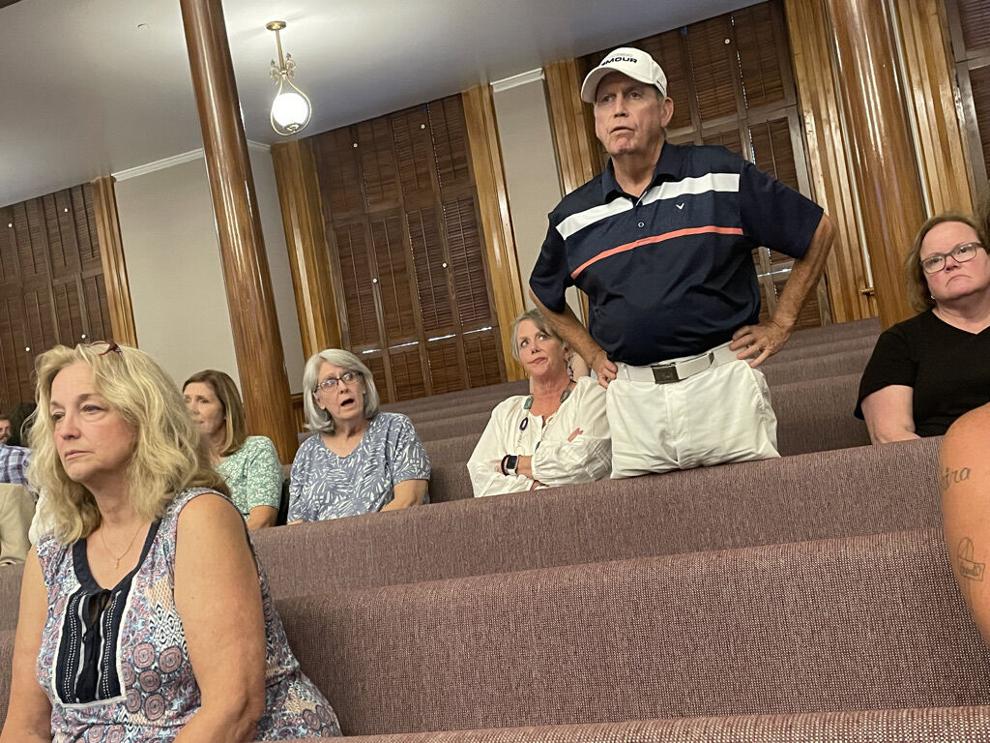 The meeting revealed several facts about the ongoing controversy.
• Thompson said a "worst case scenario" for funding the project is a 1.57-mill property tax increase. He said that would mean a $62 increase for every $100,000 in assessed value on a home in the county.
The chairman said that would happen should the board "have to approve (the increase) to amortize the debt." But he said there is the option of using "other revenue" the county isn't receiving currently, such as payments in lieu of taxes, or PILOT money, from industrial projects on the south end of the county.
• The East Church Street deal remains for the county to buy the land from a Loganville LLC with ties to Darrell McWaters of Reliant Homes. The county would pay $500,000 and the business would donate the rest. Thompson said the county is open to a covenant that it wouldn't condemn any neighboring properties.
• Thompson said no decisions have been made about the future of the current jail on South Madison Avenue. Although rumors have flown about a deal to put federal detainees there, Sheriff Joe Chapman said there's also a possibility of the space being used for a movie studio.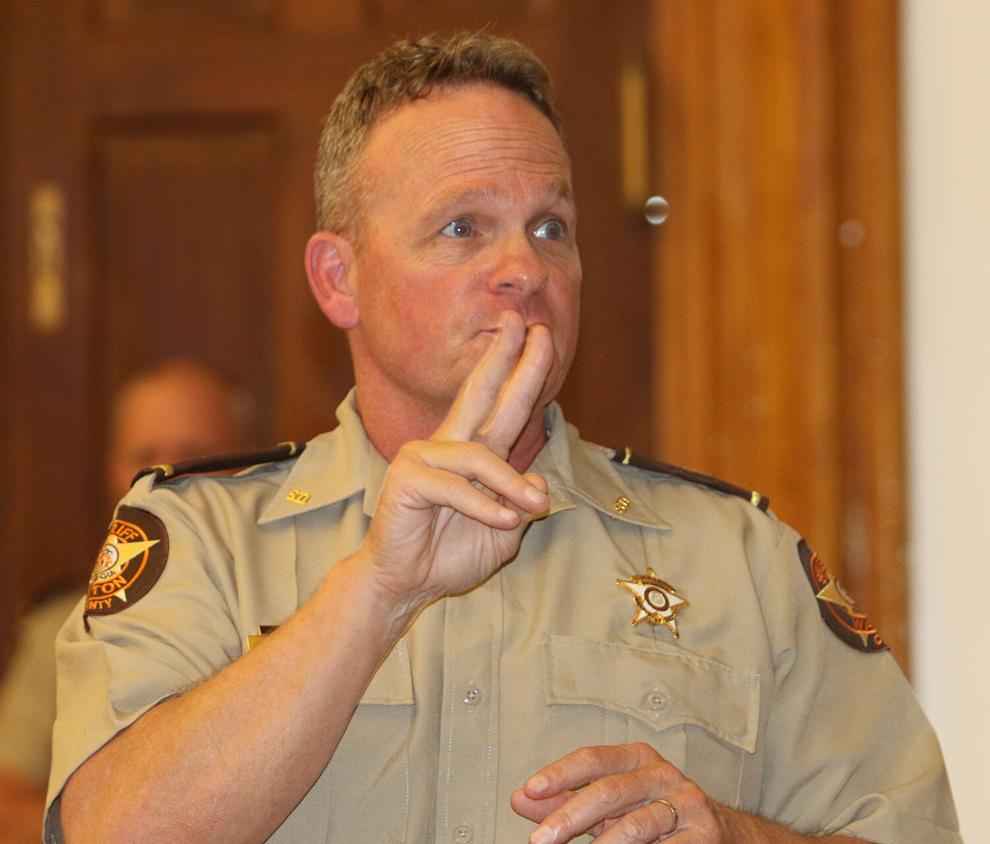 • Maj. Wade Harris of the Sheriff's Office said people who want to build the jail somewhere other than the site proposed for near the Government Building are "not thinking about the safety."
He cited the 2017 escape of two inmates in Putnam County who shot and killed two corrections officers while on a Georgia Department of Corrections transport bus.
• Commissioner Mark Banks, a Republican from Loganville, is on board. He said his efforts to fix the jail situation were stymied by then-Chairman Kevin Little upon taking office in 2013.
"I hope to God we put it to vote next Tuesday night," Banks said. "If we do, I can assure you where my support's going to be."
The only item about the Public Safety Complex on the agenda for the meeting at 6 p.m. Tuesday is "discussion and possible action."