MONROE, Ga. — Two local lawmakers are demanding immediate changes in the way Georgia conducts elections, before voters head back to the polls to pick senators.
Burt Jones of Jackson was among four Republican state senators to call for a special session before the Jan. 5 runoffs.
Two seats at the top of the ballot will decide power in the U.S. Senate. Republicans stand to open the new session in January with 50 seats and Democrats with 48.
The remaining two are Georgia's seats, now held by Republicans David Perdue of Warner Robins and Kelly Loeffler of Atlanta. Perdue is running for a second six-year term, opposed by Democrat Jon Ossoff. Gov. Brian Kemp appointed Loeffler to the Senate late last year and she is running to keep the seat through 2022. The Rev. Raphael Warnock, a Democrat, opposes her in the runoff of a special election.
If Ossoff and Warnock win, Democrats would control the upper house as of Jan. 20, once Vice President-elect Kamala Harris takes office as president of the Senate, able to break ties.
The Democratic ticket of Joe Biden and Harris carried Georgia by 12,284 votes out of more than 5 million cast. That number was only determined after a "risk-limiting audit" ordered by Secretary of State Brad Raffensperger, the state's top elections official.
The process included a hand recount of ballots and turned up uncounted votes in four counties, including Walton, where a memory card from the Between precinct was not loaded on election night. The discovery added to President Donald Trump's tally, but it wasn't enough to help the Republican incumbent.
Raffensperger certified the results Friday and Kemp — who was secretary of state from 2011-18 — approved them, but in announcing his intention to sign the certificate of ascertainment, the governor called for voter identification on absentee ballots and other changes to the way Georgians vote.
One request has been for an audit of the signatures on applications for absentee ballots, and on the ballot envelopes themselves. However, those have been separated and matching the envelopes to the actual ballots would not be possible, officials have said.
"We were glad to hear Gov. Kemp and the Georgia GOP also call for a signature audit of the election," Jones and his colleagues — Greg Dolezal of Cumming, William Ligon of Brunswick and Brandon Beach of Alpharetta — said in a statement.
"Yet, some things that must be addressed can only be done so by the reconvening of the entire legislative body."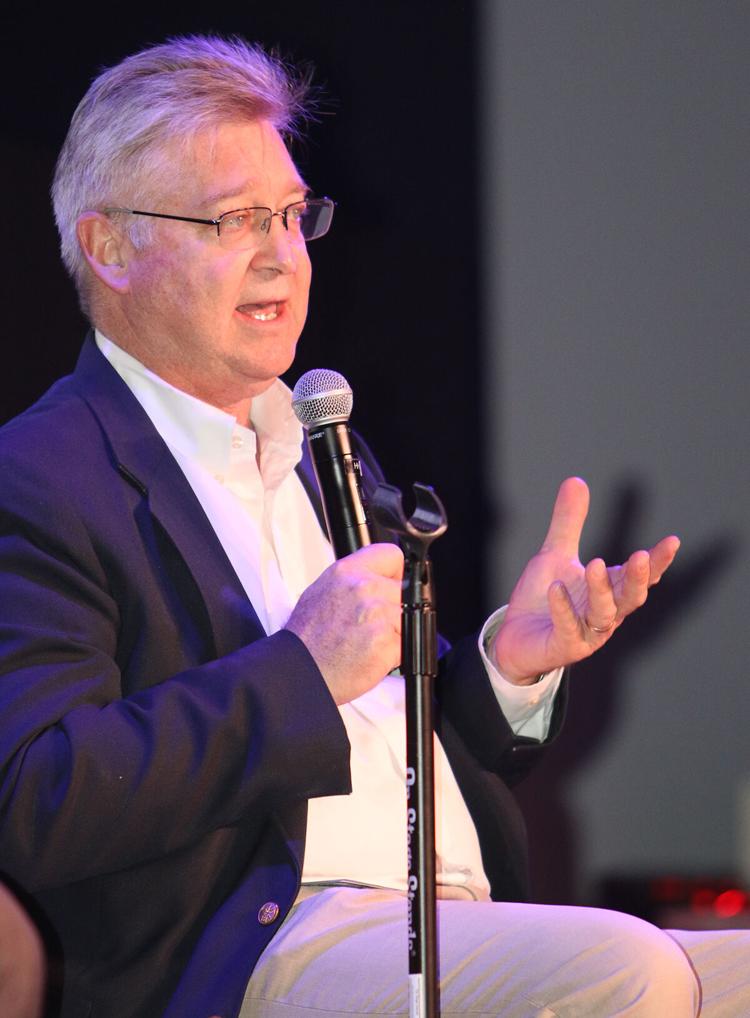 The senators urged the General Assembly to call itself into session, or for Kemp to call a session to "address structural issues with our voting system" before the runoff.
They want to implement a requirement of a notary or photo ID for absentee-by-mail voting.
Meanwhile, state Rep. Tom Kirby wrote Raffensperger to ask for another change in how Georgians vote.
The State Board of Elections voted this week to continue using secure drop boxes for voters to turn in their ballots until polls close at 7 p.m. on Election Day.
Kirby, R-Loganville, said the use of drop boxes for absentee ballots does not comply with current law because elections workers cannot determine who delivers the ballot.
"Do it right this time and actually secure the vote," Kirby wrote.
Any changes will have to be done quickly. Early in-person voting begins Dec. 14.
The voter registration deadline is Dec. 7.