The fight against COVID-19 just got a shot in the arm — literally — at Piedmont Walton Hospital as its health care workers were inoculated with the new coronavirus vaccine as part of their work on the front lines.
While the new vaccine, approved recently by the Food and Drug Administration after a rapid development schedule pushed by the ongoing pandemic conditions, is set to filter out to the public slowly in the coming months, health care workers are among the first to be considered for the shot.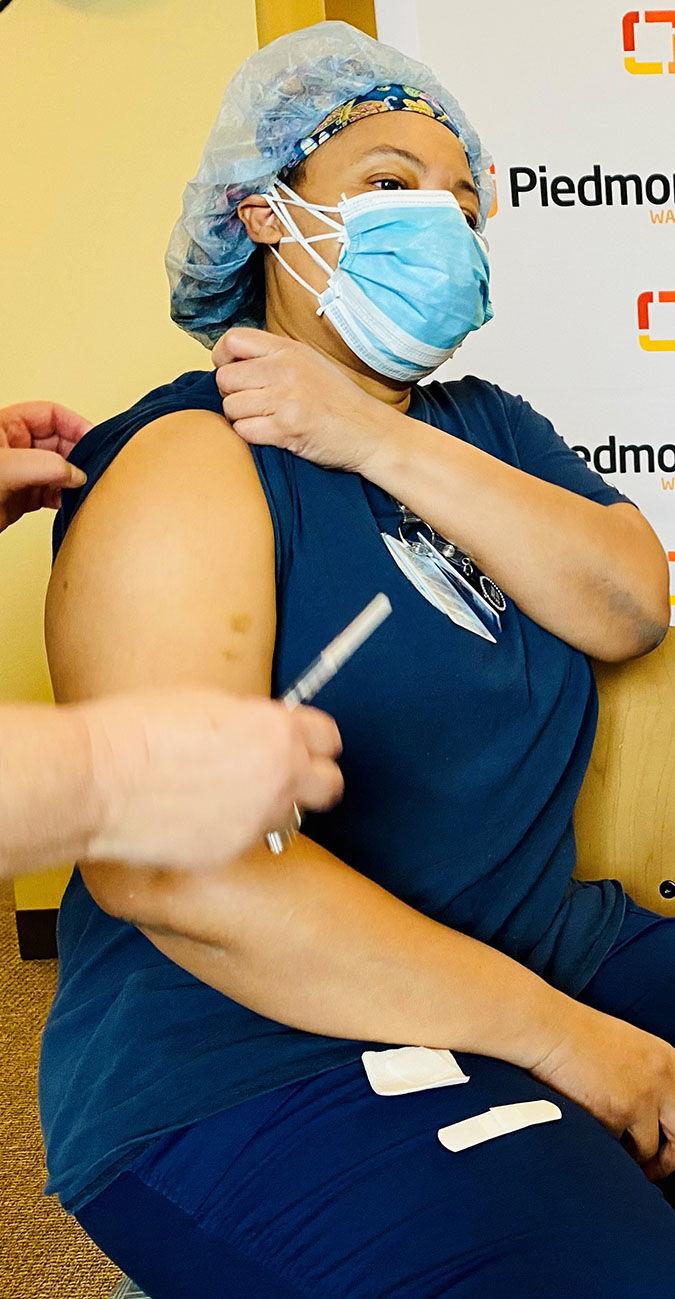 Piedmont Walton was one such place where that consideration bore fruit, as numerous employees were vaccinated to give them a leg up in the continued battle against the potentially deadly disease.
"Piedmont Walton's health care workers have been continuously on the front lines providing patient care during this unprecedented time," Larry Ebert, CEO of Piedmont Walton, said. "They embody Piedmont's values, are champions of patient-centered care and strive to make a positive difference in every life they touch."
Ebert not only said the vaccine would help health care employees as they work with patients who might have COVID-19, it would also work in helping convince others to receive the vaccine as it becomes more widely available to the public.
"These health care heroes have also been, and continue to be, trusted voices for health care in our community," Ebert said.
"And with these employees being among the first to receive the vaccine at our hospital, we hope that these individuals — and the many others who will be vaccinated in the coming days, weeks and months — will carry the message that these vaccines are a symbol of hope for our community."