MONROE, Ga. — Walton County Republicans heard a full-throated defense of the Georgia elections bill from their two House members, and from the man who wants to become the state's next elections chief.
"The '22 elections begin now," state Rep. Bruce Williamson of Monroe told members of the Walton County Republican Party at their monthly meeting Monday night.
Williamson and Rep. Tom Kirby of Loganville both voted for Senate Bill 202, the Election Integrity Act which Gov. Brian Kemp signed minutes after the General Assembly passed it.
The bill has proven controversial, with some of the state's largest corporations including The Coca-Cola Co. and Delta Air Lines opposing it for fear of voter suppression. Major League Baseball pulled the upcoming All-Star Game from Atlanta.
But Kirby and Williamson said the bill is designed to ensure every ballot is cast legally.
"We just want legal votes and legal votes only," Williamson said.
He noted the law answers a complaint from the 2018 election, in which Kemp was the GOP nominee, that the secretary of state had oversight of his own election. Williamson said that complaint wasn't made in previous elections, when Democratic secretaries of state ran, but now would be moot as the General Assembly will select a nonpartisan chair of the state Elections Board.
Kirby said the law should answer situations as in 2018, when Democrat Stacey Abrams refused to concede to Kemp.
"If you didn't believe in the results, this bill's for you," he said.
He was proud of the decision to remove the "arbitrary signature match" and replace it with a requirement for people voting by absentee ballot to provide proof of identification.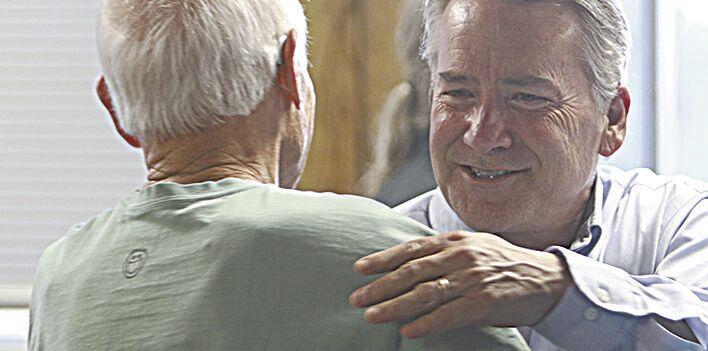 Yet the biggest defender of the law came from a man who could be most affected by its changes, U.S. Rep. Jody Hice.
The Greensboro Republican is giving up almost certain reelection to challenge Secretary of State Brad Raffensperger, a man vilified by former President Donald Trump for not overturning the results of the razor-thin election last November.
Hice announced his bid for secretary of state last month, and minutes later Trump offered his endorsement.
Hice said he and his wife, Dee Dee, prayed about challenging Raffensperger.
"To be honest, the president was trying to press me about something else," Hice said, hinting at the possibility Trump wanted him to run for governor against Kemp or to challenge Democratic Sen. Raphael Warnock, who like Hice is a pastor.
But Hice said he was drawn to the importance of the role of secretary of state.
"If we don't have free and fair elections, not only in this state but this country," he said, "we lose everything."