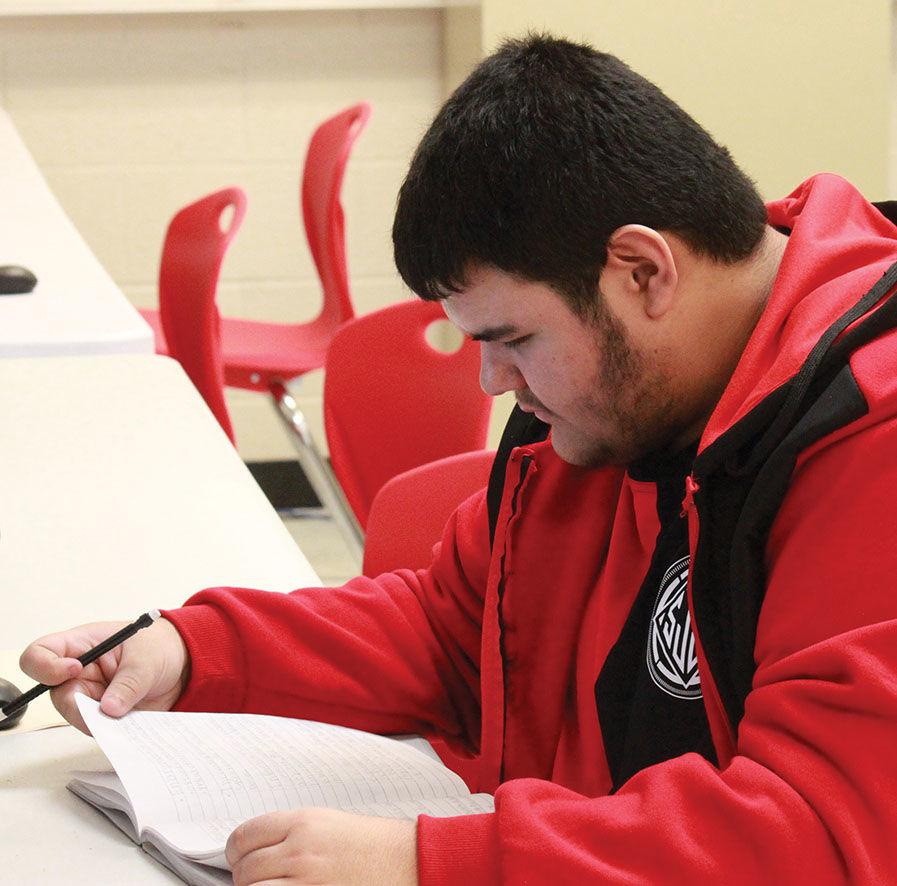 MONROE, Ga. — Two years ago, Foothills Charter School's Walton campus opened its doors in Monroe Area High School to give students an alternate option to earn their high school diploma from a fully accredited program.
Foothills was initially created as an answer to north and Middle Georgia's dropout problem.
In 2018, Walton County public schools graduated 87.7%, according to the Department of Education. This gives Foothills a wide net it can cast for its students, with nearly 300 students currently enrolled at the Walton campus, and each student that comes through the doors has their own unique story.
"I think we have some that are young parents," Rusty Linder, one of Foothills Walton's site directors, said. "I think we have some that are breadwinners for their families, that they have to work during the day. I think we have some that it's just they realize that they're behind in credits and they can't meet those in a traditional school to graduate in the time that they want to graduate."
Foothills differs a good bit from the traditional high school setting. For starters, the school day runs from 4 to 9 p.m., Monday through Thursday, so that classes are available to students who may be working during the day.
"We also have an attendance waiver where the kids don't always have to come into school to be kind of present because they can work online at home," Bill Ruma, the site's other director, said.
Beyond that, the school is structured in a completely different structure of school. There are no extracurriculars. Teachers are there, but they serve as more of a supplement to the online self-study materials that the students use to learn.
Each of the courses, which contain the same course material students would be studying at a traditional setting, is mastery-based. So instead of having a strictly scheduled class, students are free to work on the course at their own pace. Students also are not able to fail a course; they keep working on it until it is mastered.
This flexibility also helps students in traditional schools who are looking to work ahead.
In addition to the teacher support that students have, they also have a mentor, each of which supervises 10 students.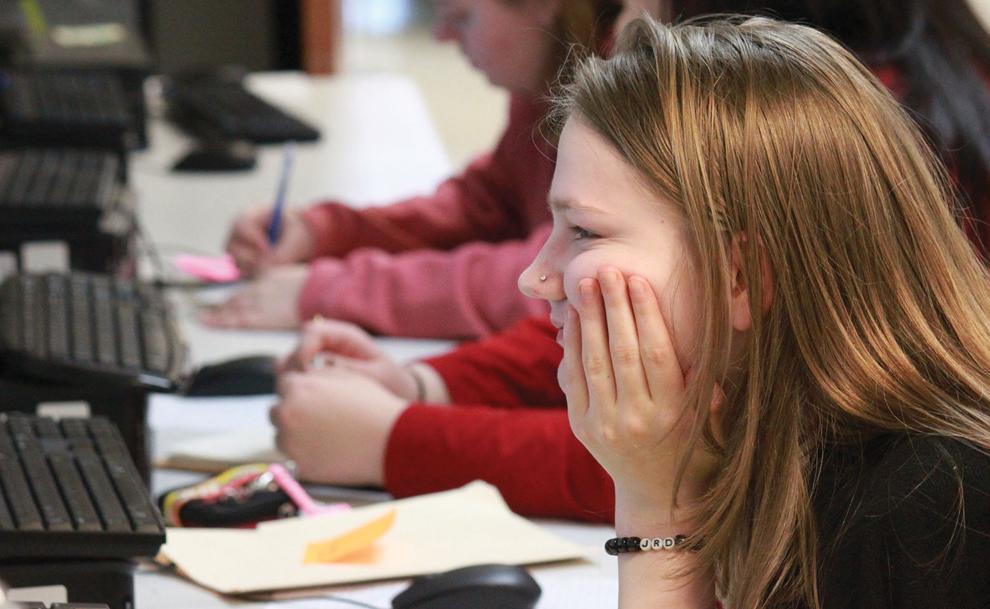 "They talk to kids weekly to just see if there's obstacles in the way of learning and progressing, talk about school attendance, work, progress, whatever gets in the way," Linder said. "Maybe even just a pat on the back to recognize how quickly (a student) is moving through the course."
Students benefit from this program as opposed to working towards a GED in that upon completion, students earn a high school diploma, which can open up more opportunities.
---
---
From the Foothills website:
Students who plan to pursue continued education after graduation recognize the importance of a high school diploma over a GED. Not all students are in a position to attend a traditional day high school, but Foot­hills can provide the opportunity to achieve both goals.
According to Linder and Ruma, the goal of Foothills is to push students to earn their high school diploma for the betterment of the community.
"Ninety percent are Walton County students, adults, young adults, and we're providing a service to them," Linder said. "And I think that we're able to give them something that hopefully I think would make the community even stronger because we would hope that by providing more graduates, we're helping the community."
Foothills appeals to many kinds of students.
"We've got some incredibly bright kids," Ruma said, "and we have some kids who may struggle, and we have the average typical kid that you and I went to high school with, so we have the whole range."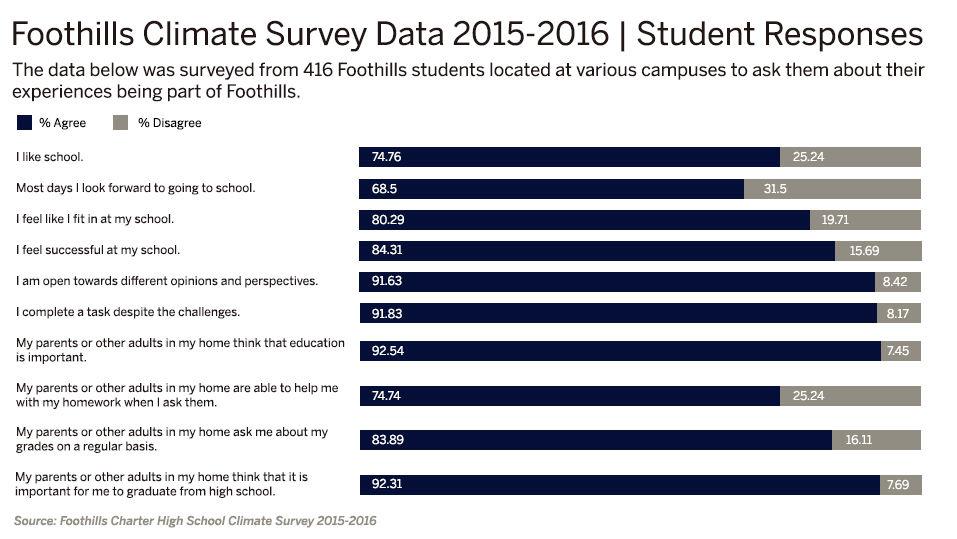 Whether that be a young mother or father or a student who is trying to finish high school early, Ruma and Linder believe Foothills has something to offer for everybody.
Despite the lack of extracurriculars, Foothills still offers a number of the same services as a traditional high school, including special education, ESOL (English to speakers of other languages), counseling, graduation coaches, student clubs, career/college/tech workshops, dual enrollment, Georgia High School Graduation Test prep, and tutoring, but the main focus is the learning process.
"What I like about this place in the evening is that the kids are in here just focused on learning," Ruma said. "There's not a lot of other curriculars or anything like that going on, so they're focused and it's different. It's a different environment."
In addition to the Walton campus, Foothills recently opened a satellite campus based out of Social Circle in January, which Ruma and Linder also direct. The Social Circle campus currently has 50 students.