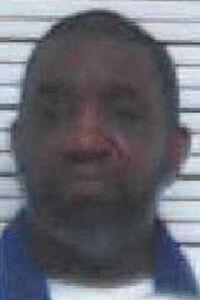 An inmate will remain behind bars after the state's appeals court upheld his conviction of sex crimes against a child.
The Georgia Court of Appeals returned its verdict Tuesday, denying the appeal of Derrick Anthony Loney.
Loney is an inmate in the Dodge State Prison, serving a 25-year sentence on 2014 charges of aggravated child molestation and two counts of child molestation.
He'll be released no later than Jan. 17, 2043, then will spend the rest of his life on probation.
The order was not immediately available on the court's public website. However, interim District Attorney Randy McGinley said the court rejected Loney's arguments that evidence was insufficient and that he received ineffective counsel.
Police departments from Conyers and Monroe investigated the Loney case. McGinley prosecuted it when he served as chief assistant district attorney, then handled the appeal this summer.
Senior Judge Samuel D. Ozburn, then a Superior Court judge in the Alcovy Circuit, presided over the 2018 trial.
This was the second recent appeals court ruling to uphold a similar conviction locally. The court agreed with a Walton County jury's conviction of Brandon William Stevens on aggravated molestation and statutory rape charges in 2013.