Kim Fuller had to face reality 12 years ago when she was diagnosed with a severe kidney disease.
Focal segmental glomerulosclerosis, or FSGS, is a disease that scars part of the filter-like particles in the kidneys called glomeruli, which can hinder the filtration of blood and cause protein to spill into the urine.
Doctors don't know what causes FSGS.
"When I was first diagnosed, I was working 90 hours a week, had a team of five people that I supported, I was coaching soccer and I was playing on two different soccer teams," Fuller, a real estate agent with Keller Williams Partners in Snellville, said. "I was go-go-go all the time and I wasn't taking it all in," Fuller said.
Her kidneys were functioning at 70% when she was first diagnosed. For the next six years, she fought to keep her natural kidneys. Her kidneys continued to suffer, so her mother decided to donate her own kidney. Six months after the transplant, she contracted a BK virus.
"After you have a transplant, they put you on immune suppressants, so you don't have an immune system. They were trying to get that down and I started going in rejection," Fuller said.
In order to help her fight the virus, the doctors gave her a high dosage of steroids over the course of a few days. This led her to getting hemorrhagic pancreatitis. In turn, she had to be hospitalized for a year and a half. Her kidney was, again, barely functioning.
As a result of her new kidney struggling to work, she decided to advertise for a donor by displaying a banner with her information between the cities of Loganville and Between.
"At the time, there was a sign for a man. One day, I noticed that it came down, so we were trying to figure out what had happened to him. I went back to the house … and talked to the lady that lived there. It turns out that it was her son and that he had gotten a kidney. She said, 'I feel like you coming is God's way of telling me that I should allow you to put your sign up,'" Fuller said.
Once Fuller put the sign up, she received several calls with people wanting to donate a kidney to her, but her body would not have accepted any of the kidneys. In order for a kidney to be accepted into the body, the donor's antibodies would have to match Fuller's.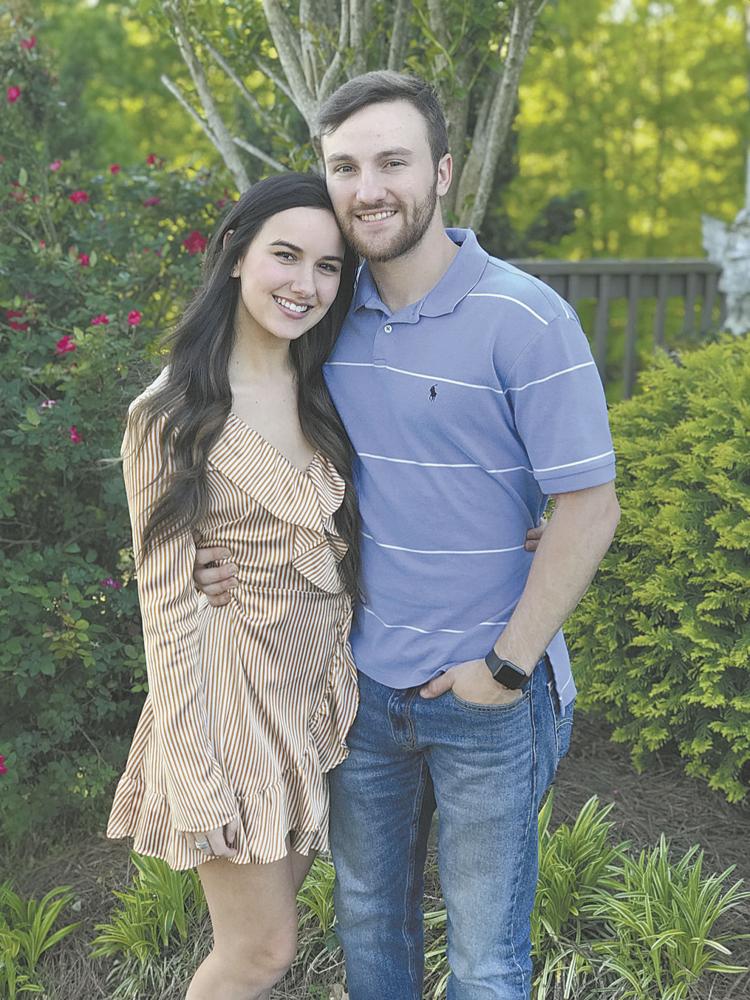 Tracy Johnson was thinking about donating her own kidney to Fuller, but the unspeakable happened to her and her family. Gabe Johnson, Tracy Johnson's son, got into a serious car accident on U.S. 441 between Madison and Eatonton on May 29.
He passed away in a Macon hospital a week later on June 4.
"Gabe wasn't injured from the head down... He didn't have a scratch on him other than where the seatbelt was. … We agreed that God left (his kidney) for a reason," Johnson, also a real estate agent, said.
Gabe Johnson was an organ donor and his kidney's antibodies matched perfectly with Fuller's. On June 7, Fuller had her second kidney transplant and her body accepted Gabe's kidney.
"When I woke up, I immediately felt stronger and I felt like (Gabe) was with me," Fuller said.
Over the years, Fuller and Tracy Johnson have had several distant connections that did not fall into line until after the accident.
Fuller said her nephew played sports with Gabe when they were growing up and her children were friends with Bryce Johnson, Tracy Johnson's youngest son. For Tracy Johnson, she had a conversation with her family prior to the accident about being organ donors and she noticed Fuller's sign not long before Gabe passed away.
"I think the Lord speaks to us in so many different ways and a lot of times we aren't listening. … You don't realize it at the time until it all comes together," Johnson said.
After the transplant, Fuller was in the hospital until June 22. The day following her surgery, she found out that FSGS returned to her new kidney. She is receiving shots and undergoing plasmapheresis to try and get rid of it.
She spent three weeks in the hospital before being able to meet the Tracy Johnson and her family in-person.
"I just wanted to hug her. It was cool to think that my son's kidney was in her body and helping her live," Johnson said.
With the help of Gabe Johnson's kidney, Fuller is hoping to return to her family up in Charleston, South Carolina, in a few weeks and finish her plasmapheresis treatments there.
As for the Johnson family, they found out Gabe's organs saved nine lives and helped 60 more. The family is hoping to reach out to the recipient of Gabe's heart.
"When we were saying goodbye, I asked the nurse to borrow the stethoscope to listen to his heart one last time. I was thinking back to the time I heard him in the womb," Johnson said.
"I just hope that I can hear his heartbeat again," Johnson said.