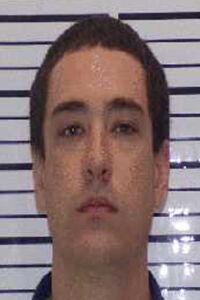 The state Court of Appeals upheld a local jury's guilty verdicts in a 2013 case of a man accused of sex crimes against a child.
Brandon William Stevens was convicted of aggravated child molestation, child molestation, statutory rape and enticing a child for indecent purposes at the end of a 2013 trial in Walton County Superior Court.
Stevens' appeal argued Judge Horace J. Johnson Jr. erred in giving a coercive jury charge. The appeals court disagreed.
The appeals court also said any error Johnson made in charging the entire aggravated child molestation statute was "not harmful," and agreed with Johnson's decision not to allow questioning of a victim about her allegations of molestation by other parties.
The court also ruled that Stevens did not prove he had ineffective counsel in his trial.
Stevens was convicted for committing sexual acts against two of his cousins, identified by initials D.G. and C.G.
After each revealed to the other they had been the victim of similar acts, they decided D.G. would confront Stevens. That happened outside the girls' grandmother's house, where Stevens said his interactions with D.G. had been consensual and he was sorry for his interactions with C.G.
D.G. demanded Stevens tell the rest of the family what he had done. The girls' father called police, and he told a responding officer, "I did it, I need counseling and I accept responsibility for my actions."
At trial, Stevens admitted having sex with D.G. from the time she was 13, but denied having any sexual contact with C.G.
Stevens argued Johnson's charge to the jury was incorrect, because the indictment accused him of aggravated child molestation by sodomy, not by causing physical injury to the victims. He said testimony brought forth by the state raised the possibility the jury believed Stevens committed aggravated child molestation in a manner not charged in the indictment.
Stevens also cited two jurors' medical issues, with the jury sending several notes back to Johnson, who addressed them without objection from Stevens or prosecutors.
The appeals court determined nothing Johnson said could be construed as causing undue pressure on a juror.
The court ruled Johnson was correct too in not allowing Stevens to cross-examine C.G. about her allegations that she had been molested by other people. The rape shield law in place at the time said evidence of a complaining witness's past sexual behavior was admissible only if the behavior directly involved the defendant and was relevant to the issue of consent.
That interpretation of the law also made moot Stevens' argument that his lawyer was ineffective for failing to introduce evidence about C.G.'s sexual relationship with her boyfriend. Stevens also said he thought his lawyer erred by not objecting to the jury charge.
Chief Judge Christopher J. McFadden wrote the state's opinion in the case, with Presiding Judge Sara L. Doyle and Judge Ken Hodges affirming.
Stevens remains in the Hancock State Prison, to be released no later than April 24, 2037.