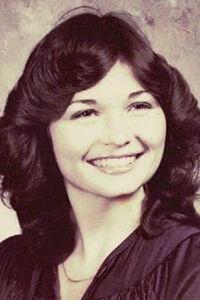 Janice Maree Penk, 61, of Dacula, passed away Sunday, Sept. 6, 2020.
Janice loved tennis, cooking, photography, Yellowstone National Park and crocheting.
Survivors include her husband, Mark Penk; parents Tommy Snow and Joyce Wilkinson; daughters, Erica Penk of Dacula and Danielle Penk and her fiancé, Cal Larson, of Nashville, Tennessee; brother, David Snow, and his wife, Tamera, of Monticello, Kentucky; and sister, Jennifer Ordonez, and her husband, Carlos, of Suwanee.
Funeral services will begin at 2 p.m. Friday, Sept. 18, at Lawson Funeral Home Chapel in Hoschton with Pastor Dustin Pennington officiating.
The family will receive friends noon until the service time on Friday at the funeral home.
In lieu of flowers, contributions maybe be made to one of the following:
• National Park Service (Your check should be made out to the National Park Service and should include a cover letter specifying whether the gift is intended to support the overall work of the NPS or a specific program area like Yellowstone National Park.) Checks can be sent to the National Park Service, in care of the Office of Budget Execution, Shelley McClean, 1849 C St., Room 2320, Washington DC 20240, online https://www.nps.gov/subjects/partnerships/donate.htm;
• or to St. Labre Indian School, St. Labre Indian School, Ashland, MT 59004, 866-753-5496, online https://www.stlabre.org.
Arrangements by Lawson Funeral Home, 4532 Highway 53, Hoschton, GA 30548. Online: www.lawsonfuneralhome.org. Telephone: 706-654-0966.