Two weeks have passed since the election and I'm still not sure I have managed to collect all my thoughts.
It was a wild ride through the campaign, on election night and even beyond — and one that promises to continue, at least here in Georgia.
So, random thoughts and observations from my desk.
• Brad Raffensperger redeemed himself. The Georgia secretary of state already wasn't the chosen one from his fellow Republicans when he ran to succeed Brian Kemp two years ago. But he won. (I credit him plastering yard signs across the state to build name recognition.)
The spring primaries were a disaster. Blame the pandemic, which meant more mail-in voting than ever before, plus implementation of a new voting system. But I heard very few complaints on the November elections. Voting was efficient here and around the state. And Raffensperger has adequately answered the bizarre requests for his resignation from Sens. David Perdue and Kelly Loeffler.
• What happened to turnout? Yes, we had huge numbers of votes cast, but percentage of turnout actually decreased from four years ago, when nearly 8 in 10 Walton County registered voters made their way to the polls.
This year, turnout was just under 73%. Still, 51,010 people voted in Walton County, and that's up about 10,000 from four years ago.
We just added 20,000 more people to the voter rolls and many people chose to sit out this election. No, I don't have theories why but I'd love to hear yours.
• The divisions get deeper. The political nerd in me really enjoyed digging into past election results from Georgia, back to the days of Jimmy Carter's first run for the White House. It was stunning to visualize an all-blue election map for the state, but that's how thoroughly he pulled Georgians together in his first bid in 1976.
By 1984 when Ronald Reagan ran for reelection, Georgia was pretty solidly red again, as it was during the Richard Nixon years. Areas that are Democratic strongholds now like Athens-Clarke, Clayton and DeKalb counties all went for Reagan in '84.
But as I used Photoshop to build the graphics, I rarely used the darkest shades of red and blue in those mid-'80s elections.
Despite the closeness of the 2020 election in Georgia, there were plenty of counties here where voters went really strong on one side or another.
Brantley County broke the 90% threshold for President Donald Trump. That kind of turnout for a candidate in either party just didn't happen 20 or 30 years ago, even in a county that small. (Brantley had 15% of the total number of votes cast that Walton did.) Several other counties were in the high 80% range.
Meanwhile, President-elect Joe Biden maxed out support at 85% in Clayton County and 83% in DeKalb.
Just as people get their information in silos, they live that way too.
• Walton isn't going blue anytime soon. There was a time not long ago that Rockdale County had more Republican turnout than Walton. Those days are long gone; our neighbor to the southwest was nearly 70% for Biden on Nov. 3.
But even as Newton, Rockdale and now Gwinnett have gone for Democrats, Walton is as deep red as ever.
The county turned out 74% for Trump, and that's just 2 percentage points off his count from 2016.
We'll have an all-Republican Board of Commissioners in January with Kirklyn Dixon's party switch, leaving Simoan Capers Baker of the county school board as the lone elected Democrat in the county. (She had the title anyway, but Dixon was elected as an independent four years ago.)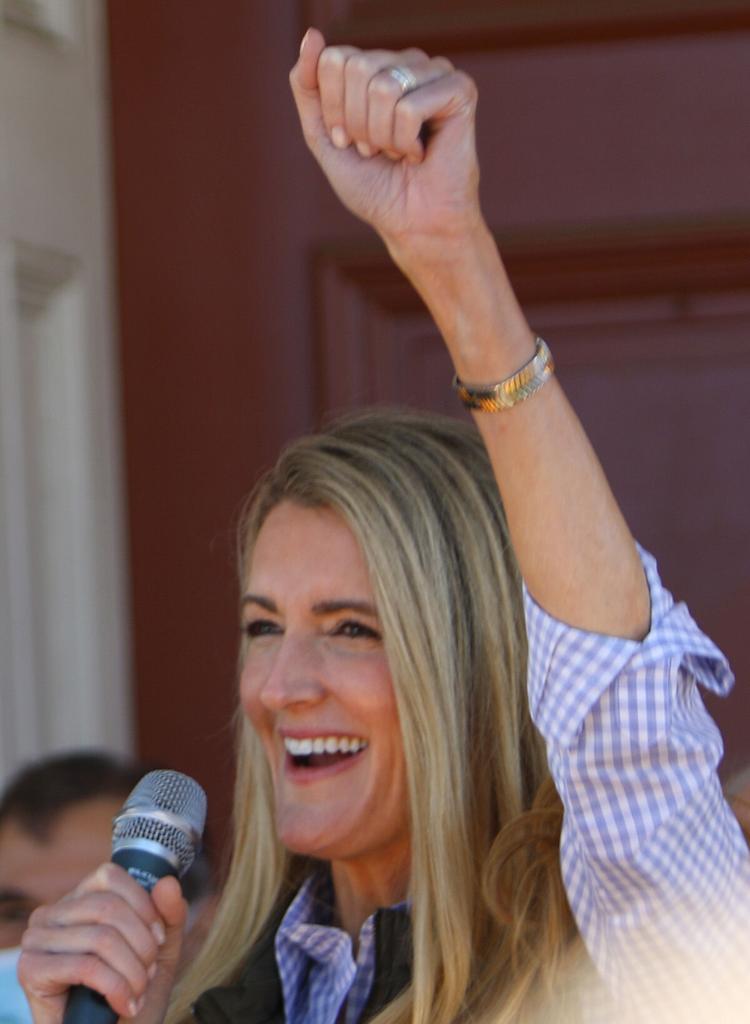 • Get ready: We haven't seen the last of the politicking around here. Expect another visit or two from Loeffler and/or Perdue as they try and run up the score in reliably Republican areas in the Jan. 5 runoff.
Both made visits to the county in the days before the general election, with Loeffler bringing former Ambassador Nikki Haley and Perdue traveling with his cousin, the Agriculture Secretary Sonny Perdue.
In fact, it would be political malpractice for the incumbents not to try and rally voters here to go back to the polls one final time. Control of the Senate is in the balance and Republicans need their voters to turn out once again.